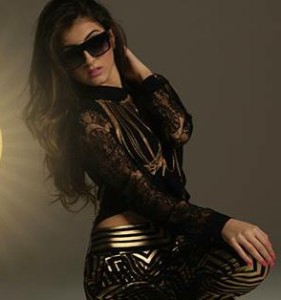 Luara Ayrapetyan has released a brand new single and video for her new song, Until We See The Sun. The former Armenian Junior Eurovision singer from 2009 is now based in the USA and this is her fourth major music release and she gaining in popularity all the time.
Luara was born in Russia but she has Armenian background. She has had success in many music festivals in Russia, Armenia and other countries. She took to the Junior Eurovision stage in 2009 with the song, Barcelona. She took the runner up position that for Armenia. Even at that young age you could see Luara's huge talent and energy.
Luara is now in the USA to concentrate on her education and of course her music. The last twelve months have seen Luara release three singles and videos which have shown her versatility. First up came the upbeat dance song, Fire In Me and the she released the mid tempo and catchy Story. She also released a beautiful Christmas song last year called Christmas Wish.
Now Luara returns with her brand new single and video, Until We See The Sun. The song is a catchy dance pop song and the fun is captured in the fun new video. Luara describes this as her best and most fun video so far. There is great vibe and about the video and some excellent dancing. It took three days to shoot and was filmed in five different locations. 
The video was directed by Mihran K and produced by KO The Legend. The song was composed by KO The Legend, Luara and Mihran K.
You can see the video below and read more about Luara at her official website.
You mays also like to read –