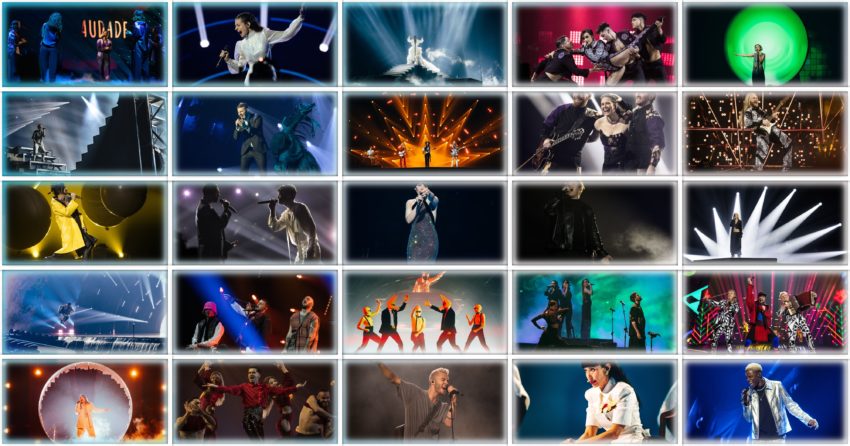 In just 24 hours, it's time to crown a new winner of the Eurovision Song Contest. Half of the votes have just been cast with the juries voting this evening. Who will lift the trophy?
35 semi-finalists have been reduced to 20 over two shows. Those lucky 20 will now compete in the final alongside the five pre-qualified acts, the so-called Big 5, from Italy, France, Germany, Spain and United Kingdom. All 25 competing artists in the final are in with a chance to win the 2022 Eurovision Song Contest.
Looking at the latest odds, Ukraine is still top favourite to take home the trophy. With 59% chance of winning, it's pretty sure, that this isn't just because of the song, but must also be related to the expected symphathy votes and the many Ukrainian refugees currently spread all over Europe. Whether it increases the Ukrainian chances of winning or not, the show opens with the song "Give Peace A Chance". A nice message, we can surely all agree to, but some might think it helps Ukraine even more.
United Kingdom's Sam Ryder is second to win while Sweden's Cornelia Jakobs is third. Host country Italy is 4th and Spain 5th.
Tomorrow evening, in the live televised show, the TV viewers across Europe and Australia will vote. Their points will count for 50% of the total result. This evening, the remaining 50% from juries were cast, but not yet revealed.
We asked people watching the jury show this evening to predict the top 3 outcome + list their personal favourite.
Eurovision 2022 result prediction
🇩🇰 Charlotte
Ukraine
United Kingdom
Sweden
Personal favourite: United Kingdom
🇨🇿 Josef
Sweden
Ukraine
Spain
Personal favourite: United Kingdom
🇳🇱 Vica
Ukraine
Poland
Spain
Personal favourite: Ukraine
🇹🇷 Günec
Ukraine
Spain
United Kingdom
Personal favourite: United Kingdom
🇩🇰 Tina
Sweden
Ukraine
Italy
Personal favourite: Norway
🇳🇱 🇩🇰 Wouter
United Kingdom
Sweden
Ukraine
Personal favourite: The Netherlands