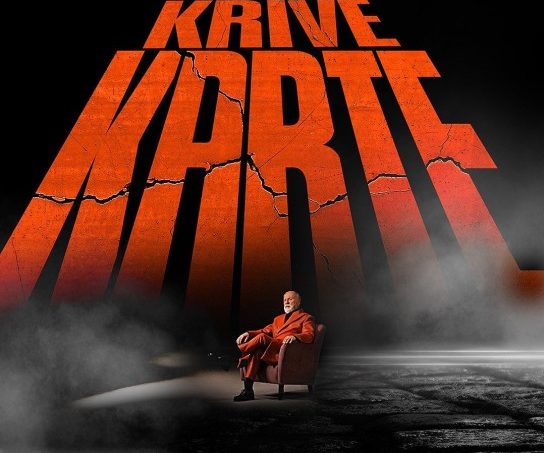 Yesterday, Edin Dervišhalidović, better known as Dino Merlin, released the first new song this year titled 'Krive Karte'. It's a ethno-pop ballad about building the bridges between people – the bridges that once were burned down. It was immidiately followed by yet another new song.
Dino Merlin is an institution in Bosnian music and on the Balkan music scene in general. Nicknamed "The Wizard", he is considered one of the most prominent and commercially successful artists ever to emerge from the former Yugoslavia. The 59-year-old artist began his carrier back in 1983. During his career, he has produced over a dozen chart-topping albums, held several record-breaking tours and won many awards. Dino has also authored the first national anthem of Bosnia and Herzegovina. 
Yesterday, two new songs were released from him. Krive Karte which translates to The Wrong Cards is an emotional ethno pop-ballad about a failed relationship. It tells the story about a person who blaimes himself for a breakup and who recognizes the mistakes that he made in the past. Now, the person has changed. He is sorry and wants to relive the relationship and asks for forgiveness. Figuratevely speaking, the song relates to all the people who once in the life have burned the bridges between them and who should connect together again by building the bridges.
In addition to Krive Karte, Dino Merlin launched another new song yesterday titled Kako Da Ti Kažem. (How Can I Tell You). Both songs are parts of a bigger picture and have the same themes: regret, forgiveness and new beginning.
I speak best when I sing, so this story ended up as a song. As all this is very important to me, one song was not enough for me, so I wrote two. Sometimes life gives us the wrong cards, but that's why we have "the right hands" so we can reach out to others, with the open hearts and with a desire to create something new. This is my way of telling someone who is important to me that I am sorry, that I care and that I would like to be forgiven.

Dino Merlin Press Release
It is expected that Dino Merlin will release his 12th studio album later this year. The album will contain the new songs and the two releases from the last year, Dođi and Mi, as well.
Dino Merlin at the Eurovision Song Contest
Dino Merlin has taken part in the contest three times in the past. In 1993, he wrote the lyrics for Bosnia and Herzegovina's first entry as an independent nation – Sva Bol Svijeta.
Six years later, in Jerusalem, he performed the song Putnici together with Beatrice Poulot. They ended up in seventh place.
In 2011, Dino Merlin represented Bosnia and Herzegovina in Düsseldorf with the song Love In Rewind, which came sixth in the grand final.
Below you can watch the videos for Dino Merlin's latest songs Krive Karte and Kako Da Ti Kažem: