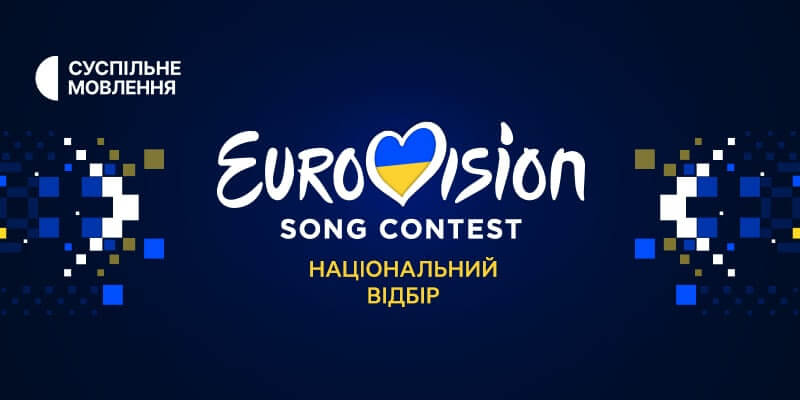 Despite still in war, last year's winning country, Ukraine will soon carry out a national selection; Vidbir 2023. Familiar names like Jerry Heil, TVORCHI and KRUTЬ are taking. Let's take a closer look at the songs Ukraine selected, and if there is potential winning song among them?
In a few days, Ukraine will select its 2023 Eurovision Song Contest participant. Due to the war in the country, that has been attacked by Russia, Ukraine will not host next year's contest. Liverpool, United Kingdom will host instead.
We listened to the 10 songs selected for Vidbir, the Ukrainian national selection. Here's a breakdown of what to expect and their potential. You can listen to the songs on YouTube by clicking the links below.
This song is great and has a great flow throughout the song. The violin is a great asset to this song. Looking at the years before though, Ukraine has sent more original and unexpected songs. I think this is a great song, but just not good enough to win Vidbir.
This song has something dark and original, but it is mostly a beat that you hear and the same lyric. I don't think this will win Vidbir, and on the Eurovision stage itself it would not perform well.
Alive is a typical love song that you hear everywhere. I like to listen to it, but it will be too mainstream for Eurovision. The Ukrainians however want something that represents them.
This song is good and has winning potential. During the song there are a lot of surprises, and it is never boring to listen to. The almost opera part is my favourite part of this song. If Jerry is going to Liverpool to represent Ukraine, I think she will be in the top 5 for sure.
This is a song with folklore elements that I love. FINKA has a great song with winning potential for Vidbir. I am not sure how this song will perform on Eurovision, I am not getting the same feeling as GO_A or Kalush Orchestra, but maybe she will surprise us.
Колискова means lullaby in Ukrainian. It really is a lullaby, but a very magical one. During the song, KRUTЬ is playing the bandura, a traditional Ukrainian instrument. The bandura is changing the atmosphere in this song. With a great staging and live performance, she has a big chance of winning Vidbir. I think that if she goes to Liverpool, Ukraine will show a different side of the musical talent that they have.
"I am home", not a title that most of the Ukrainians can relate to at the moment. Besides that, the song has a great build-up. But for the rest, there is not happening enough, and it stays the same. I think this will not win Vidbir and that it is a little bit boring for Eurovision.
This song has a great message, and Angelina has a great voice. The song is very good, but I don't know if it has a chance of winning Vidbir. On the Eurovision stage itself, I think this will be a dark horse.
This is a rock song that gives me a nostalgic feeling. I don't know why though. The voices are blending really well too. This song has great potential to do well in the final of Vidbir.
I wasn't a fan of their last song on Vidbir and this isn't any different. The song has a great message, but it is too much of the same thing. For me, it gets boring. I don't think this song will do great at Vidbir.
The final of Vidbir 2023 will be held on the 17th of December. The final will be broadcast live from a metro station in Kyiv, the capital of Ukraine.