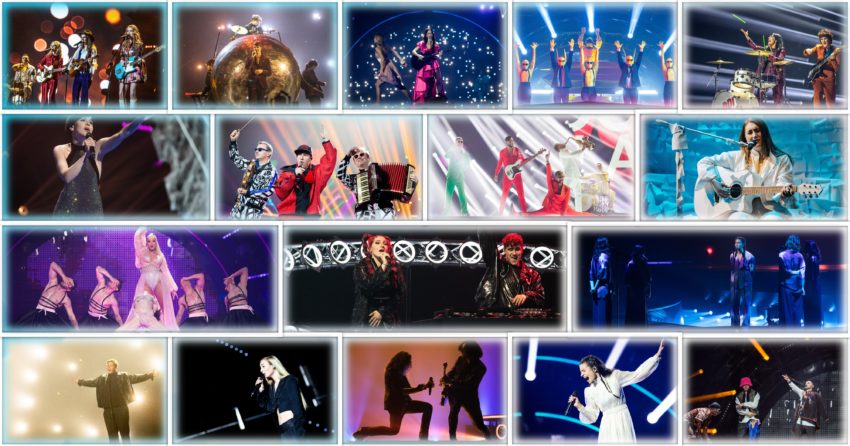 Tomorrow evening, we'll know the ten lucky qualifiers from the first semi-final. Half of the votes were cast tonight with the juries giving their points. Who are we likely to see again in the final on Saturday?
It's not enough to just perform well tomorrow evening for the live show of the semi-final 1. Many often forget that though tonight it's not a live broadcast, it's still half of the result being decided as this is where the juries will be voting. In the live show Tuesday evening, TV viewers will cast their votes. They will be added to the ones from the juries this evening, and the 10 qualifier will be announced.
Two of the socalled Big 5 countries; Italy and France were voting in this first semi-final too.
We'll have to wait until after after the final on Saturday for the juries points to be revealed, but we asked people watching the show tonight, who they think will qualify for the final. You find their predictions below.
Eurovision 2022 Semi-final 1 prediction
Country
🇩🇰
C.J.
🇨🇿
J. S.
🇳🇱
W.V.
🇩🇰
T.M
🇳🇱
V.K.
Albania
X
Latvia
X
X
X
Lithuania
X
X
X
X
Switzerland
X
X
Slovenia
X
Ukraine
X
X
X
X
X
Bulgaria
X
X
Netherlands
X
X
X
X
X
Moldova
X
X
Portugal
X
X
X
X
Croatia
X
X
X
Denmark
X
X
X
Austria
X
X
Iceland
X
Greece
X
X
X
Norway
X
X
X
X
X
Armenia
X
X
X
X