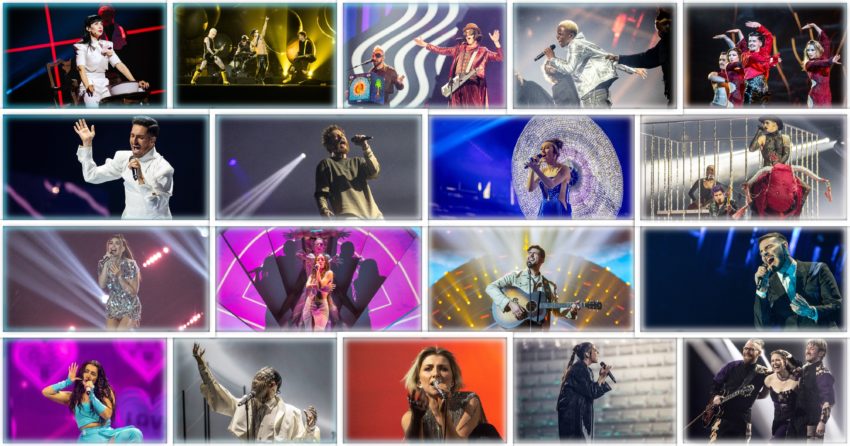 This year's final line-up is complete with the addition of the ten acts that qualified from the second semi-final. The lucky ten are still in the run to win the 2022 Eurovision Song Contest. In a few hours, we'll know the exact running order of the final.
Tuesday evening, we said goodbye to 7 acts, and today 8 more were eliminated. Semi-finals are tough. Acts that has worked so far face that they are out of the Eurovision Song Contest before the final.
This year, only the socalled big 5 countries are automatically qualified for the final. The remaining 35 countries have to be reduced to 20 via the two semi-finals. Tonight, the last 18 of them competed for the remaining 10 spots in the final.
Result of semi-final 2
As always, the result was a combination of jury and televoting. The juries voted last night, televoting this night – and the 10 qualifying acts announced was found by combining the two results.
Belgium
Czech Republic
Azerbaijan
Poland
Finland
Estonia
Australia
Sweden
Romania
Serbia
Shortly after this show, a qualifier press conference took place. In that one, each ten acts drew either first or second half. This is the half in which they will perform in the final on Saturday. The exact starting order will be decided by the producers, and approved by EBU. The order will be announced sometimes this night.
First half: Czezh Republic, Finland, Romania
Second half: Belgium, Azerbaijan, Poland, Estonia, Australia, Sweden, Serbia