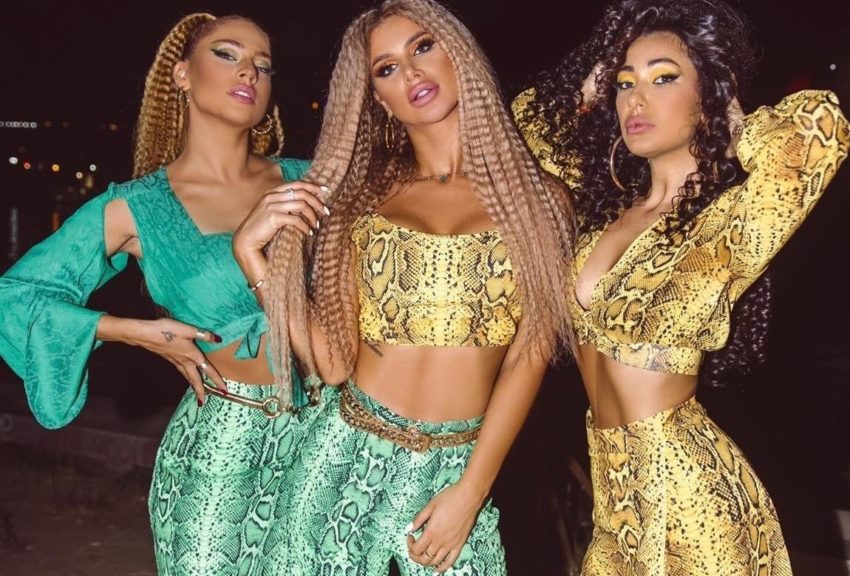 Hurricane, the girl group that represented Serbia at this year's Eurovision Song Contest, has released a new song titled "Do Neba". It's a summerish and chill out song about unconditional love.

This May, the Serbian pop band Hurricane took part in the 65th edition of Eurovision Song Contest in Rotterdam with the song Loco Loco. The girls managed to qualify from their semi-final from the 8th position and in the grand final they finished 15th with 102 points.
Hurricane have now launched their first single after Eurovision. It's titled Do Neba which translates To The Sky. The video for the new song is filled with all the elements needed to accomplish a perfect summer day: sun, beach, sand, ocean and cocktails. Do Neba is a song about the unconditional love that overlooks all possible obstacles such as the pain, the longing and the distance. It's a kind of love that reaches the sky.
Lyrics for the new song have been penned by Sanja Vučić and Aida Baraku. Darko Dimitrov has written the music and produced Do Neba. Despite his young age – he is 48 – Darko Dimitrov is already a Eurovision veteran. He has previously been involved in entries from North Macedonia's (2006, 2013, 2014, 2018, 2019 and 2020), Albania's (2015 and 2020) and Serbia too (2018, 2019 and 2021). Vedad Jašarević has directed the video which was filmed on the beautiful beaches of Zanzibar, where the girls have spent 10 days while preparing their new projects.
In the embedded video, you can listen to Hurricane's new song Do Neba. Below the video you can read more about Hurricane.
Who are Hurricane?
Sanja Vučić is 27-year-old. She finished secondary music school – Department of Solo Singing. Sanja was a member of the church choir Knez Lazar, an ensemble performing ethno music called Bele Vile, and member of the band ZAA, who played as mix of reggae, jazz, ska and punk music. Back in 2016, she represented Serbia with the song Goodbye in the Eurovision Song Contest where she finished 18th in the grand final.
Ivana Nikolić was born in 1995. 14 years later, she joined a local dance school, where she continued to dance for the next 6 years. Ivana took part in numerous national and European dance competitions where she won many awards and became a dance champion on several occasions.
24 year-old Ksenija Knežević had participated as a backing vocalist in many national festivals and concerts starting back in 2015. That same year, she also was a backing vocalist for her father Nenad Knežević Knez, as he was representing Montenegro in the Eurovision Song Contest in Vienna.