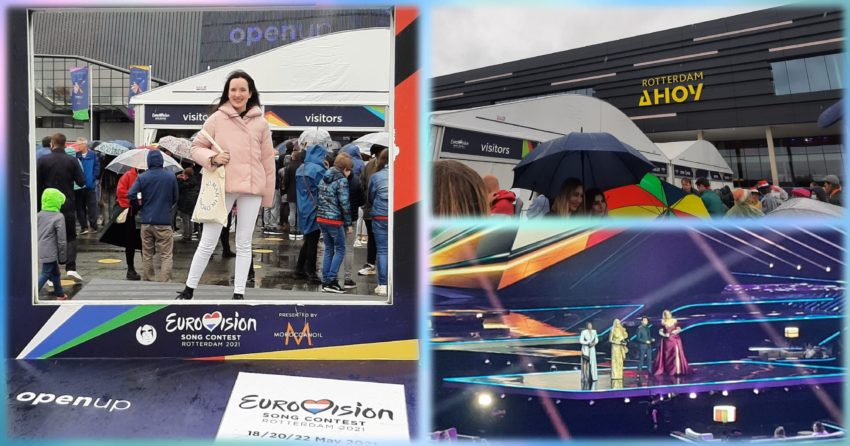 The Eurovision Song Contest attracts people from all over the world, and in various ages. Some remember how it was 30 and 40 years ago, but new followers from the younger generations are added every year. What do Dutch teenagers think of Eurovision?
The Eurovision Song Contest connects Europe through music. We get to meet new artists and get introduced to other cultures. And because so many styles of music, cultures and people are represented at Eurovision, we get the feeling to be whatever we want to be and go all out. This is how Dutch teenage fans see the Eurovision Song Contest.
The average Dutch teenager is not into Eurovision. I don't know anyone in my environment who is into Eurovision like me. And I am not the only one. That's why a lot of Dutch teenagers who are Eurovision fans meet online to talk about it. I am in a Snapchat group with Eurovision fans including Dutch teenagers.
Last Saturday, I got to be in the arena for the first time, and that was a dream come true. It was the time of my life, watching the whole show and sing along to all the songs. This time I was not the only one singing. There was an audience of 3,500 people including teenagers. I saw a lot of teenagers walking through the arena. Everyone was excited, and I spoke to some of them and the adrenaline was going through their bodies because they were so enthusiastic. That a Dutch teenage star was participating at Eurovision played a big part in the amount of Dutch teenage Eurovision fans. Stefania (Greece 2021) has a lot of fans in the Netherlands. Because of her, a lot of Dutch teenagers were following the Eurovision Song Contest and became fans.
There was an age spread in the audience. Because there were so many Eurovision fans in one place it however felt like family, and I fitted right in. FieldLab Events made it possible that this amount of people was allowed. The artists were excited to see everyone in the arena. We missed them and they missed us.
What do I think of the winner of 2021?
Italy won the contest due to receiving a lot of votes from the televoting. They deserved it. It was different from the winners we had in the past years. But just like the theme was this year we opened up to other kinds of music. They gave a real live concert of 3 minutes on stage, just what we need after a 1,5 year of lockdown. At this moment we can't go to concerts, but they brought it to us. I couldn't understand a thing they were saying, but I felt it. And I think that combination gave them the win.
The Eurovision Song Contest will be there for all ages.