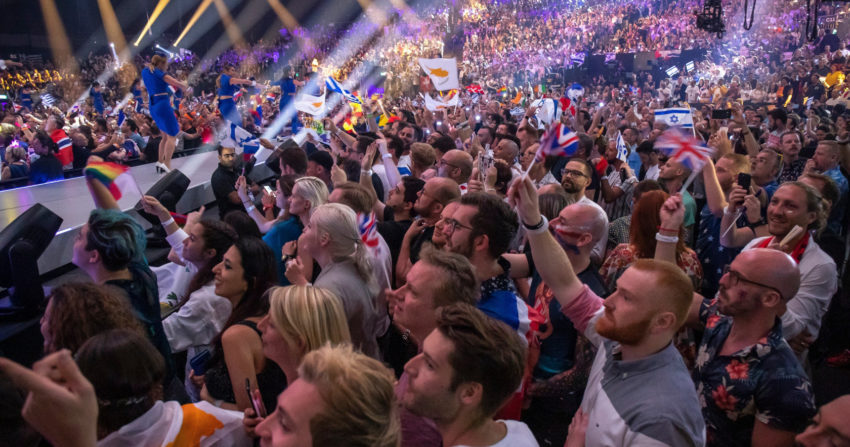 For some fans there's one instant moment they got hooked on the Eurovision Song Contest, for others it happened over several years. We all have each our little personal story to tell about how it all began.

Do you remember the exact moment you became a Eurovision fan? Was there anything particular that triggered it?
Eurovision fans come in all ages, and are to be found all over the world. Their paths to become Eurovision fans are very different. In this article we have asked team members as well as members of our Fan Panel to tell us their story. How did it all start for them?
🇳🇱 Frank S. – The actual first memory I have of the Eurovision Song Contest goes way back – I am old 😉 I remember that I asked my mum who had won the show we watched the night before with the family. I liked the songs, but as I was only 8 I needed to go to bed before the results came in. My mum said: "It was the nice lady from Germany with that song we all hummed along to".
My parents bought the (old fashioned) single and it became our family song… Ein Bisschen Frieden by Nicole!
I was addicted since then and felt that waiting a year for a new show seemed like a lifetime! Up until to today I haven't missed one show and I still love everything about it. As a Dutch-German family this specific song still means a lot to our family.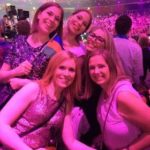 🇳🇴 Stine F. – In my childhood it was always a tradition to watch the show on TV. I especially remember the years when Ireland kept winning, and the riverdance interval act really made an impact on me. When Norway won with Nocturne in 1995 my whole family danced in the living room. My first live show was in Oslo in 2010, and since then I've been to several finals, Stockholm 2016 being the highlight. If we are unable to get tickets, my friends and I always travel to a European city anyway, in honour of the show. Then, of course, we get dressed up to watch the final on Saturday evening, no matter where we are. Take it away!
🇩🇰 Charlotte J. – I consider 1984 as the year, I became a fan. I was 8 years old and watched the Danish final. When Kirsten pushed Søren into the swinningpool, I was hocked. I became a Kirsten & Søren/Hot Eyes fan. When I watched the Eurovision Song Contest, I fell in love with three Swedish brothers and the whole competition format. From that moment, I was a Eurovision fan. I started working with the contest journalistic wise in 2001 and covered my first Eurovision on location in Riga in 2003. Over the years, I have noticed how I became less of a fan. The first year I had my picture taken with my favourite acts that year… In more recent years I have just been smiling at the fans doing that. Many still consider me a fan, but for me it's all about the journalistic work now.
🇬🇧 Michael O. – I cannot remember how I became a Eurovision fan. All I remember was this great song on the radio called Puppet On A String, and since I loved maths and geography as a real youngster that was me hooked.
🇨🇴 🇫🇮 Alvaro S. – My earliest memory of the Eurovision Song Contests brings me back to when I was a kid. My father played an ABBA song and mentioned that "they had won a big contest". However, I got to know about Eurovision in 2008 thanks to YouTube and its recommendations. 2008, that troll year. There was a "worst songs compilation" that included a Eurovision song. Then one song lead to the other. I consider myself a fan however since 2011.
🇬🇧 Asheligh K. – It's hard to say exactly when it all began.. I wasn't even 10 years old in 1996 when Gina G's Ooh Ahh Just A Little Bit topped the charts in the UK. Though I was too young to watch Eurovision at that time, it was my favourite song and the first single that I ever bought. It wasn't until 2003 when I watched the contest for the first time and I only did because everyone was buzzing about t.A.T.u taking part, and I loved the song they entered with. But I didn't watch it the following year, only catching the end to see Ruslana lifting the trophy and hearing her reprise of Wild Dances. As an English girl with Ukrainian heritage, this was the first time I had heard Ukrainian music and since then I have watched it every single year. So did it begin in 1996, 2003 or 2004? I don't know but now I'm a fully fledged fan.
🇫🇷 Olivier R. – As far as I'm concerned, it really started in 1990. Back then Eurovision was one of the few means to discover other European music scenes and I fell in love with the concept almost immediately. I was a spectator year after year before discovering the eurofan community in the early 2010's. I chose to take it a step further joining an international team and attending my very first event in Copenhagen 2014. Since then, I kept getting more and more involved, going to all the editions (and even a couple of Junior contests) for articles, live interviews and generic videos. It's just great fun!
🇬🇧 Kat H. – The first Eurovision song that I was aware of was in 1996 when, as a 12 year old, I heard Ooh Ahh (just a little bit) on the radio and HAD to buy the cassette tape. I played it until the tape broke, but didn't know it was a Eurovision song until 1997 when I watched the contest for the first time to see the only UK win so far in my lifetime!
I watched in '97 and '98 but the '99 contest was the one which grabbed my heart – some of my all time favourite entries are from that year, from the modern Eurovision legends Selma and Charlotte Perelli.
🇧🇷 Amir B. – In 2017, I received a message from my aunt who lives in Israel talking about the song from that country for the Eurovision (I Feel Alive from Imri Ziv). She told me that Israel had a high chance of winning that year. I searched days later who won and hated Amar Pelos Dois at that time. As a result, I didn't follow the competition in 2018. Only heard the song from Israel obviously. I liked Toy. I only realised that Israel had won, one year later, when I started to follow Eurovision, for the 2019 final. I decided to follow the competiton who took place in Tel Aviv. Since then, I'm a huge Eurovision fan!
🇮🇱 Adi S. – I've watched since forever but when I became a hardcore was in 2017. A few friends invited me to a Eurovision party and I decided to watch the entries in advance for the first time, and was hooked. In 2018, I was already completely obsessed and so far it's only getting worse…
🇲🇹 Amira M. – I have been a eurovision fan since the year 2000 I was just 7 years old. I remember the victory of Denmark and I still wish I get the opportunity both to go see the Eurovision Song Contest and to perform.
🇨🇿 Josef Š. – I remember watching Eurovision in 2007 when Czech Republic debuted, even though I heard about it also a few years before already, as 2004 winner Ruslana and her song was very successful on the radio in Czech Republic, plus ABBA and a few other well known names. That was the first milestone with Eurovision for me. After our witdrawal following Eurovision in 2009, I continued watching less actively via the Slovak broadcaster. Since 2011/2012 I became more involved and watched also most of the national finals. Then it was one big milestone after another one – foundation of our Czech OGAE club, starting writinng for EuroVisionary and starting our own Czech Eurovision website.
🇸🇪 Sara T. – I remember watching both Melodifestivalen and Eurovision at ages 6-9, but I didn't become a big fan until age 10 when Sweden won with Take Me To Your Heaven. I think that was the first year when I was allowed to watch the whole show including the voting, and it was so exciting to see Sweden win! I haven't missed a show since then. In 2006, I found a Swedish webpage with all the videos from that year which increased my interest further, and the year after I started downloading songs from all national finals. Now I am completely obsessed and am known as the living dictionary among my friends 😁
🇧🇪 Enis H. – It started in 2010, I was 7 at that time and I was on a family trip. My 10 year older cousin wanted to watch eurovision since she was a fan of Tom Dice. This is my earliest Eurovision memory. Then in 2014, we watched the ending of Eurovision. While my family was in shock because of Conchita winning, I sat there with a smile saying "whatever this is, I'm gonna watch it next year".