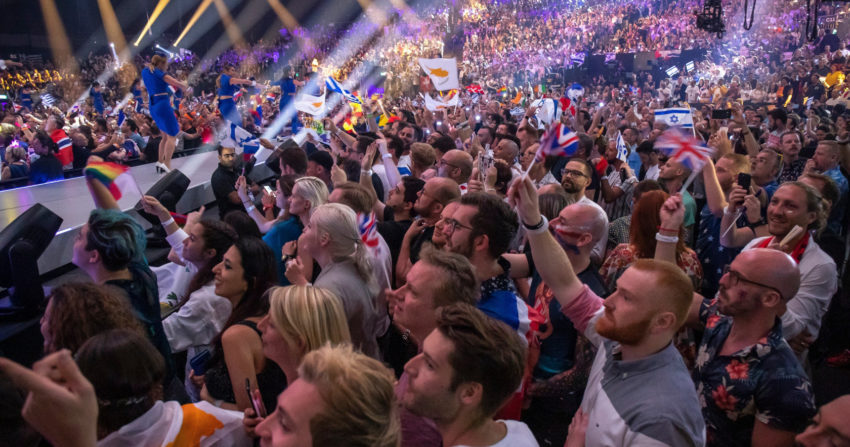 From internationally acclaimed artists to their favourite singers and bands. We asked our Eurovision fan panel to name their beloved non-Eurovision artists they would love to see make it at the Eurovision Song Contest. Regardless of how unlikely (in some cases) it would be that these acts would actually accept the challenge and participate, this is their list.
It is somewhat natural for some fans to listen to non-Eurovision related artists and wonder: "would X act fit in the contest"?  Although, it is less likely that a well established artist decides to participate, it is not impossible at all. Cascada (Germany 2013), Bonnie Tyler (United Kingdom) and Darude (Finland 2019) are some of the most recent acts that participated in the Eurovision Song Contest long after they gained international recognition.
In some other cases, fans pointed out artists that would have "less to lose" by participating. However, they have not shown interest to represent their country. In spite of how feasible is it to actually see these acts in the Eurovision Song Contest, we asked
Eurovision wish-list
We asked members of our Fan Panel for which non Eurovision artist they would like to see take part in the contest. The Fan Panel consist of team members as well as fans from all over the world, in various ages.
🇦🇺 Craig M. – I listen to a lot of different music, so it's difficult for me to pick just one artist for this article. Also, to be honest, many of the acts I listen to I am quite happy if they do not want to do Eurovision. But if I am only allowed one, then I will say M.I.A from the UK. Her music is something I listen to a lot, and even though the chance of her ever doing Eurovision is low, she would put on an amazing stage show.
🇩🇰 Charlotte J. –  I will choose to focus on one from my own country; Denmark: Rasmus Seebach. He is son of late Tommy who represented the country three times at Eurovision. For the past ten years, Rasmus has been one of Denmark's best selling artists. At the beginning of his career, he was actually asked to drop the last name Seebach. Rasmus refused, and it hasn't harmed his career at all. I doubt Rasmus will ever participate in a national final nor do Eurovision if asked internally, which is a shame. But I respect it. He saw what it did to his dad. For me, it will however be the ultimative 'approval' of Eurovision, if he was to take part..
🇨🇴 Jijo V. -There are so many acts.  Lady Gaga (she has Italian roots after all!), Los Vivanco (Spanish band), Scooter, Laura Pausini, Tarkan, Enia, Danny Saucedo and Hard Kiss would be on my wish list.
🇨🇿 Josef S.- I have many dreams when it comes to artists I would like to see at Eurovision, but one of the best ones on my list is Indila. I think that her songs are really amazing and catchy and her unique voice would get the attention France needs to finally win. And with Indila, it would be highly possible, that we could be going to France!
🇮🇪 Paul K. – One artist I would love to see at Eurovision is Stromae. I love his style and his songs are always high quality. My faves from him are Papaoutai and Tous Les Memes, but also Alors on Dance, which was the song that made him popular. If he represented Belgium at any stage, i wouldn't hesitate to vote for him cause I know he would deliver a quality song ❤️❤️ And one more, I would love to see at Eurovision is Sheldon Riley. I remember him from the voice and then agt and I was mesmerised by the amount of talent that one person has. He has even said so himself that he would love to represent Australia at Eurovision and if that happens, I'd be happy.
🇨🇴 Mario S. –  My dream list has to include Tarja Turunen featuring Stratovarius, maybe Apocalíptica when Netherlands won, I dreamed with Epica, Floor jansen and Within Temptation. I actually don't understand why we don't see more metal divas in Eurovision.
🇬🇧 Michael O. – I'd like to see Tina Arena represent Australia, or even France at Eurovision. I doubt that will happen but you never know. I'm sure she'd win.
🇨🇴 🇫🇮 Álvaro S. – Since one can always dream I would not mind to see our own Shakira representing Spain. She is married to a Spanish soccer player after all. Kylie representing Australia would be huge. And finally I would send Scissor Sisters representing UK. They are Americans but they were successful back in the day in the UK and they have many songs that would fit so well for the show.
🇩🇰 Alberte B. – It would be interesting to see Anette Olzon participating for Sweden. A lot of people know her as a former singer in the Finnish band Nightwish, but she didn't really shine during that era. She has released some music afterwards, and she is actually really, really good!
🇬🇧 Steve P. – I'm a massive fan of Italian music and there are so many artists I could mention. After much thought, I've picked on Elio e le Storie Tese. Many people associate Italy with serious, big, orchestral ballads. Trust me, this band are nothing like that! It's fair to say they don't take themselves seriously, although they are all good musicians. They do what suits them and make people laugh. They would reveal a completely different side to Italian music and cause the organisers nightmares with their playful attitude.
🇨🇴 Ramses C. – Dua Lipa without a doubt. She is the main exponent of pop music nowadays.  I think that she would show up what the European music industry is about. On the other hand, if Epica gets to represent the Netherlands, I think they would give us the best rock proposal in Eurovision history.
🇪🇸 Sergi M. -Without any doubt, Mónica Naranjo should represent Spain in the ESC. She has one of the most impressive and powerful live voices I have ever heard, and in terms of the show, she could give us a good position. She had an approach to the ESC in 2015, when Edurne and Mónica shared their management agency. In fact, Pepe Herrero (who was responsible of the strings arrangement of Amanecer) currently works with Mónica in her new LP's. Unfortunately, Mónica has declared that she would never participate in the contest. I keep my dream since they sometimes come true.
🇬🇧 Mhairi O. – I would love to see Nathan Sykes represent the UK. I feel he would take it serious and send an amazing song that would do well for the UK. Also he is famous enough that people that liked "the wanted" would know who he is but also still a smaller artist so there is no big reputation to uphold.
🇨🇴 Cristian C. – I would love to see the supreme goddess Britney Spears performing in the Eurovision Song Contest.  However, I am not sure if they would allow her to perform using playback. She would make a great interval act. It would not be a wild dream. After all, we already had Madonna. Britney Spears, the pop princess is a star that attract so many people and that gets a lot of attention from the media. This would give a lot of press coverage which would be positive for the Contest.