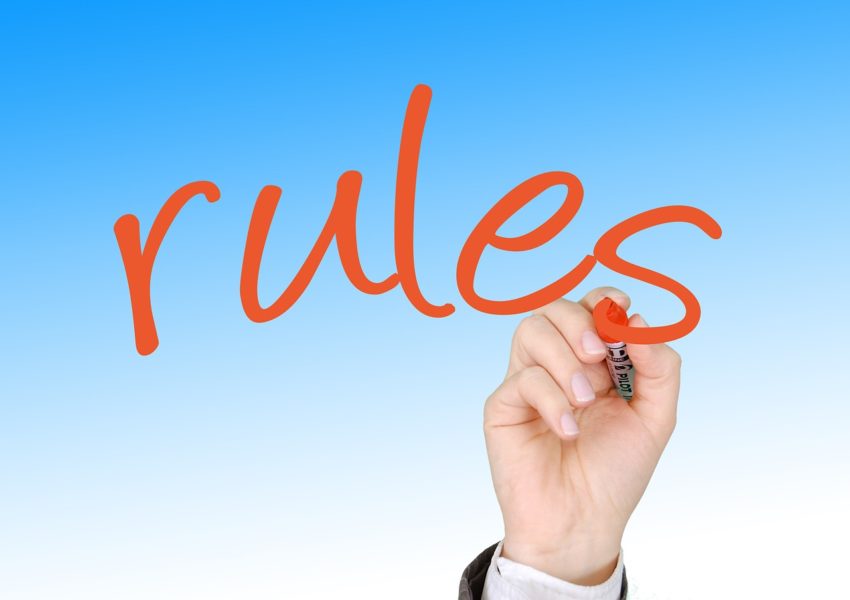 Eurovision fans want the orchestra back, and they want to get rid of the Big 5 rule! That's the common perception about Eurovision fans. If you actually ask them which rule they would change or introduce, you do get more interesting suggestions and nuances.
When you ask Eurovision fans the question: "If you can change/introduce one rule (only one) about the Eurovision Song Contest, which one will be it be and why?", you natually get a lot of different answers, yet quite some suggestions kept repeating. To no surprise many Eurovision fans want some sort of live music, just like many want to abolish the Big 5 rule that automatically brings the five largest financial contributors in to the final.
20 Eurovision fans and the rules they will change
We asked members of our Fan Panel for one Eurovision rule they will want to change or introduce. The Fan Panel consist of team members as well as fans from all over the world, in various ages.
Orchestra/Live music
In the "good old days" all Eurovision performances were accompanied by a big orchestra. Each country had the option to bring their own conductor who led the orchestra through their song. Decades ago, when this was cancelled, the music has since been recorded. Each artist sings live while the music is played from tape.
🇳🇱 🇩🇰 Wouter V. – When talking about a single rule change, I'd definitely want to lift the ban on live music. But even more than that, I want the rules – and the consequences of breaking them – to be more fair, clear and objective. Too many rules are phrased in such a way, that a penalty may be imposed for breaking them but doesn't have to. For example about the 3 minute rule: "Any song/performance which is longer may be disqualified". Similar phrasing is used in the rules against "bad language", the publication deadline, failure to meet financial obligations and so many others.
🇩🇰 Charlotte J. –  Only mentioning one thing, it will be the word LIVE. I want everything regarding the music and the singing to be live. Every single year it frustrates me to see bands participating in a music competition, without being allowed to play live. Professional musicians shouldn't have to fake it, pretending they play without actually doing so. They are musicians, not actors. The vocals, including the backing ones, should be live, and the same should the music. A band should be available for all delegations to use if they don't bring their own on stage. The 2020 Danish national final can be used as an example on how to do so.
🇳🇱 Jacques H. – For me Eurovision nowadays lacks grandeur. The grandeur of an orchestra. I totally understand why EBU decided to remove the orchestras from the contest, but an orchestra adds depth to the music. Well, it might even bring back the music into the music. Songs now are too often mechanic, rather than harmonious. I realise it won't happen, but if I had to change one rule, it would be to bring back the orchestra.
🇩🇰 🇸🇪 Steen V. – One thing I'd change in the Eurovision Song Contest – or rather change back = is (getting back) the orchestra and the conductors. When removing it after 1997, Eurovision lost its charm – and the EBU lost credability.
🇳🇱 Frank S. – That is quite simple….BRING BACK THE ORCHESTRA! Or at least some form of live music on stage. I miss the days of the massive orchestras in Eurovision as they gave the songs this extra beauty and flair. And for all who say that this is impossible due to the amount of participants: look at San Remo. They do it! ❤️
Big 5
In 2000 a number of countries were automatically given a place in the final along with the host country. These are the biggest financial contributors. In the beginning, it was a Big 4. With Italy's return, it became Big 5. The 'Big 5' consists of United Kingdom, Germany, France, Spain and Italy.
🇹🇷 Güneç G. – The one rule I'd change would be the Big 5 rule. I don't find it fair how other countries who have to go through semi finals and sometimes fail even if their entries are better than some of the big 5 countries.
🇩🇪 Andrew G. – I have read the rules a few times again since I was asked to comment. I would change the Big 5 rule. My opinion is that every country should have to qualify for the final. It always comes down to having a great song. And not to be put in the final because you are paying. So Big 5 send better songs and you may win the contest again.
🇹🇷 🇫🇷 Egemen O. – I would lift Big 5 because contrary to their "sizes", their overall results in this contest have been far from successful. Even if they were, it is not fair at all to the other contestants. The biggest example would be 2010-2011 when it was Turkey's right to participate in the grand final when Germany won the contest, no matter where I am from. In my opinion, only the host country should qualify automatically for the finals like the European championships and the World Cup.
🇩🇰 Tina M. – I would remove the Big 5. Only Italy has shown that they want to deliver songs with high quality – for far too long, countries (United Kingdom, Spain, France and yes Germany) have been relying on automatically being in the final, so I do not feel that they have made an effort. I know the big 5 pay the most to the EBU, but it does not need to be a sleeping pad. I admit some countries have made good contributions some years, but overall, they have not. I believe that by having to compete on an equal level with other countries, more emphasis will be placed on quality and not just mainstream.
Native language/country
While most participants are from the country they represent, we have seen quite some examples of the opposite. Some would like a rule to enforce that the artists actually are true representatives of that country. Similarly, fans would like to hear the native language of the various countries.
🇬🇧 Ashleigh K. – If I could introduce one change at Eurovision it would be that to represent a country you must have been born, have proven heritage or at a minimum have lived in the country for at least 10 years. I know there have been some great artists that have represented and had wins when representing countries they are not from I.e Celine, Katrina. I just think it would be more interesting to see a proper representation of each individual country. It doesn't make sense to have a French singer representing Serbia or vice versa.
🇷🇸 Milosav T. – The one rule I would introduce is to have each song be in the national language of the country it represents, at least partly. Lately, most songs are sung exclusively in English. I see Eurovision as a display of diverse cultures, so I would like to hear as much different languages as possible. A part of the song may be sung in English, should the artist want it. I feel this would improve the quality of the contest and enhance diversity, to which we all aspire.
🇧🇪 Enis H. – I would change the language rule back to only songs in the native language. I love songs in languages other then English, and find English songs overrated. For me the meaning of a song is more important in the native tongue then in English.
🇨🇿 Josef Š. – Only one rule to add or change? That's very difficult. It could have been the orchestra, which proved as still valid this year at the Danish national final. But what I think will be best is the national language rule, which I would love to see back. As then, it will be so diverse and more interesting. To see all 40+ countries sing in their own language and not most of the songs in English as usual, which is sometimes too tiring. But as we live in a global world, I am afraid, that this will not appeal to most of the national broadcasters.
Juries
A topic frequently discussed is about the juries. They are not always equally popular with Eurovision fans. The Turkish broadcaster has several times mentioned this as a key reason for them not wanting to return to the Eurovision Song Contest.
🇱🇻 Jānis O. – If I have power to change something in the Eurovision song Contest, I will cancel jury voting. In the last Eurovision jury voting was unfair towards Norway.
🇨🇴 🇫🇮 Alvaro R. – I would put the EBU's reference group in charge of electing the national jurors of all the countries. I would increase the requirements to be a juror so they must be a mix of the best of the best in the music industry (producers, musicians, professors) and music reviewers, DJs, singers/former contestants. Their names won't be revealed until the end of the contest. The aim is to make the jurors an even more professional and depoliticised body.
3 minute rule
5 minutes and 9 seconds! That's the length of the longest Eurovision entry. The record belongs to Italy's Nunzio Gallo and was set in 1957. After that, the three minute rule was introduced. Due to that most Eurovision songs are now somewhere between 2:50 and 3:00 minutes.
🇧🇷 Amir B. – If I can change one Eurovision rule, for sure would be the length of the music. I think that 3 minutes is a short time actually. Nadav Guedj made a reference to this in the 2015 Israeli entry, when he said "3 minutes, bye bye". In my opinion, the EBU should change the rule to be 5 minutes. It would be interesting.
Max 6 people on stage
Acts at Eurovision may only consist of 6 people. At some national finals, the ruless are different. In the Swedish selection, for example, the rule says 8 people on stage.
🇳🇴 Stine F. – If we lived in a world with no financial limitations or covid restrictions, I would love to see the 'max 6 people on stage' rule go. Imagine the shows we could have had! And if we lowered the minimum age limit too, we could even include children's choirs! Wow! But I do of course understand that these rules are there for a reason, or actually multiple reasons. But a girl can dream, can't she?
Backing singers on stage
With backing singers being hidden behind stage one can argue that they don't get the recognition they deserve. Many acts rely on great backing singers to carry them through.
🇬🇧 Michael O. – All backing singers need to be on stage. A lot of them do all the work and never get shown.
Less gimmicks
Hamsterwheel, big canons and smashing glass boxes. Eurovision is full of gimmicks we all remember well. They can make a difference and as such, we do see countries trying extra hard to come up with something new and spectacular. Maybe too much?
🇬🇧 Steve P. – I could make the case for bringing back the orchestra or banning non-European countries (I'm talking about you, Australia!), but I would like to see a rule brought in to control staging. The contest is brought into disrepute every time cheap, cringe worthy gimmicks are used to sell the song, performers not so much dancing on poles, but trying desperately to stay on top of them, being just one, embarrassing example. Portugal has proved that a good song, well performed is all you need to stay in the minds of voters. Stop the nonsense!
Former Eurovision winners in return
After his 1980 win Johnny Logan returned to the Eurovision Song Contest in 1987, and won again. While it always draws extra attention when a former winner decides to go for another atempt, they don't all do equally good.
🇮🇱 Adi S. – Past winners shouldn't be allowed to participate. Why? Because it's usually a really bad idea and we should save them from themselves.