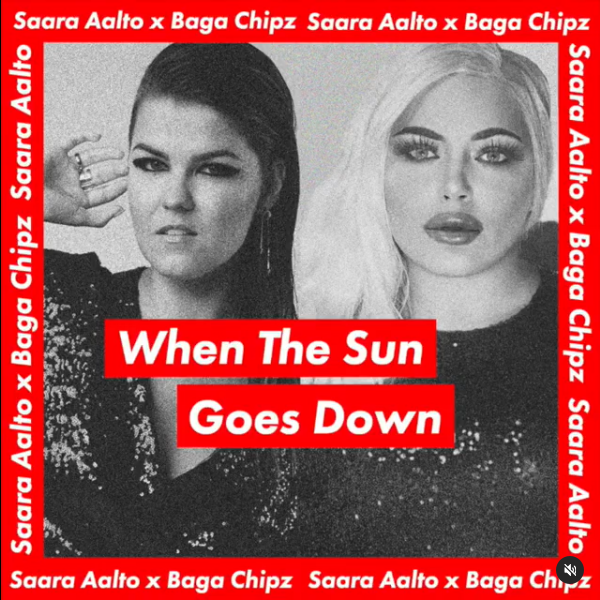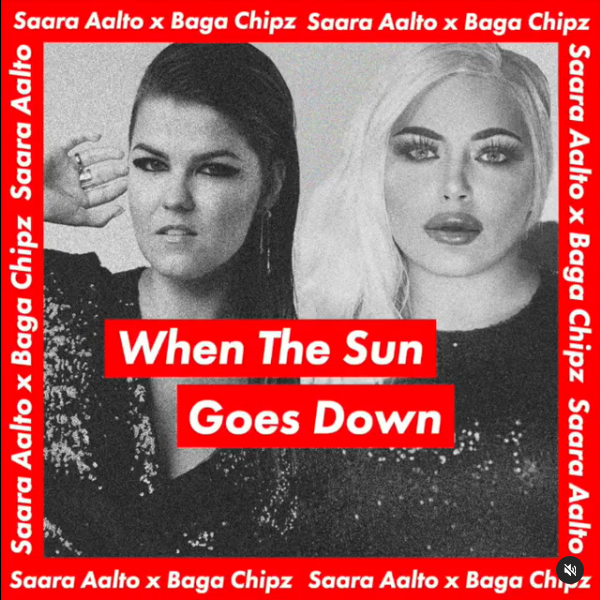 Saara Aalto released today her new single 'When the Sun Goes Down'. The Finnish pop icon collaborated with Baga Chipz, better known for her role in season One of Ru Paul Drag Race UK. This is the first single from Saara Aalto since 2019.
Today, Saara Aalto released her new single featuring Baga Chipz. When The Sun Goes Down is a dance pop song with Baga Chipz bringing a little bit of rap to the mix. The single has an empowering message about not getting involved with someone who will just "run and hide". Instead, she would love to find "the right guy" who will love her after the sun goes down.
Baga Chipz, joins the song with a reference to her famous entrance phrase from Ru Paul Drag Race UK ("Baga Chipz here, queen of the battered sausage"). In her verse she celebrates taking part in this iconic duo. At the same time, she makes a friendly tease to Saara Aalto saying, "maybe this time we'll win". This is a reference to Baga Chipz' and Saara Aalto's participation in Ru Paul Drag Race and Eurovision. Baga Chipz ended in third place in the first season of Ru Paul Drag Race UK.
The promotion of this single included a mock news report from "Queens News Global" announcing the release of the single. The over the top news announced the single as the "biggest musical duo" the world had been waiting. It also made some jokes calling Saara "the only Finnish person people from Britain know", and about Saara and Baga not winning any of the reality shows they have taken part. Furthermore, Saara Aalto and Baga Chipz had an interview on Hits Radio where they promoted their single.
Saara Aalto has been busy recently. She participated in this year's Eurovision Cruise. A video from that performance is availabe on our YouTube channel. In addition to this, she sung on September 7th in the opening ceremony of Helsinki Pride.
You can watch Saara Aalto's new single feat. Baga Chipz in the video embedded below.  Alternatively, you can buy the single from the different platforms it has been released on.