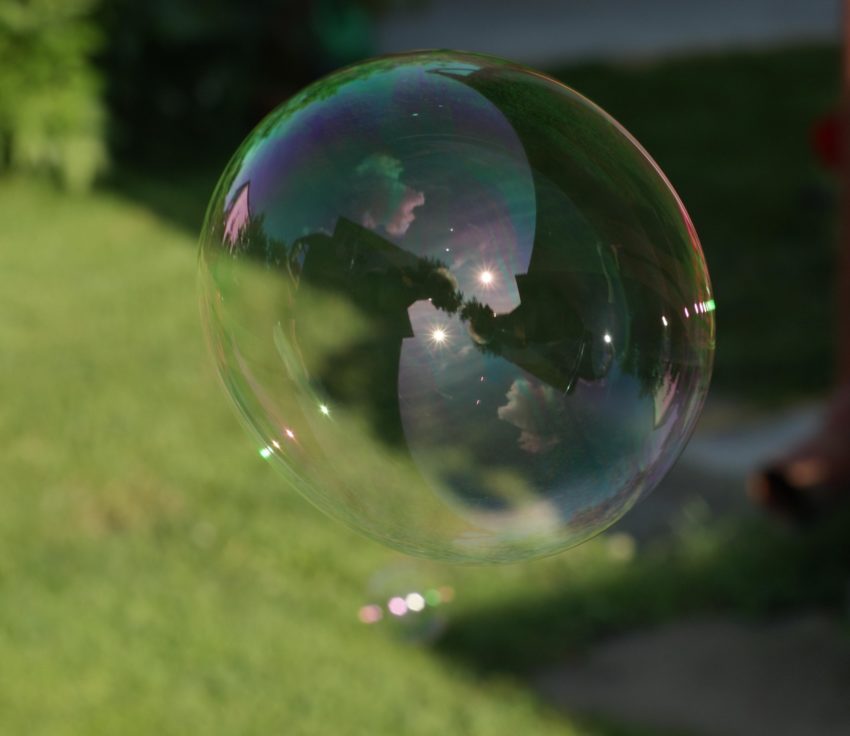 It's still summer and most of Europe has began to loosen up their Coronavirus restrictions. The Pandemic is however still very much present. It's too soon to tell if, and how, it might affect the 2021 Eurovision Song Contest. All over the world, fans hope for the best, but fear the worst.
Eurovision fans, press, artists, delegation members, technical crew – everyone was in shock when the 2020 Eurovision Song Contest was cancelled. No postponing, no contest without audience, just simply cancelled. Later we learned that the rules of the contest didn't allow much flexibility, which would make it difficult to go for an alternative. For the 2021 Eurovision Song Contest things however have been changed, and the European Broadcasting Union (EBU) is working with several scenarios for contest.
We still don't know what the situation with the Coronavirus pandemic once we are passed autumn. The coming months will give us a clearer indication on what will be realistic, and first of all safe, in regards to the 2021 Eurovision Song Contest.
Hopes and fears expressed by Eurovision fans
We asked our Fan Panel about their hopes and/or fears for the 2021 Eurovision Song Contest.
Naturally the COVID-19 situation is affecting the expectations Eurovision fans have, although they disagree on what solutions will be good in case things aren't back to 'normal' yet for May 2021. Hotel prices in Rotterdam is another issue also brought up by several.
Quite some fans express their hopes for great songs for the 2021 contest, while one Irish fan is already fearing for Sweden to equalise the Irish 7-wins record. A 4K TV production is also mentioned as a hope for next year.
17 Eurovision fans speaks out
🇨🇴 🇫🇮 Alvaro S. – My biggest hope and also fear not only for the Eurovision Song Contest, but for life on this planet is to know how life after COVID-19 will look like. Will we ever return to normality? I am sorry to sound depressing with my answer but we are living in some very special times that sound like the plot of a fiction film. I am also looking forward to see how the 2021 Eurovision will take place (fingers crossed) and I hope the new pre-recorded vocals rule "for only one year" does not become the norm.
🇩🇰 Charlotte J. – I had actually made plans for the 2020 Eurovision Song Contest being my last one going as a journalist. I have been going every year from 2003 to 2018. Staying home in 2019 made me able to come to the conclusion that 2020 would probably be my last year. That was then postponed to 2021. Will it happen? I don't know. I want to end with a rather 'normal' year: 2000 journalists together, my EuroVisionary colleagues and me reporting from rehearsals, press conferences, taking photos, doing interviews etc. I hope that can happen; that I can get the ending, I would like. I fear it won't. I fear that social distance means such a limited number of journalists that we'll only get one or if lucky two accreditations per media and that all interviews will be cancelled. I would understand it, if needed, it's just not the closure, I would want.
🇳🇱 Jacques H. – I hope that 2021 will be a better year than 2020. And then I mean the quality of the music. It was a very weak year, as if composers already knew it wouldn't happen and they didn't wanna put a lot of effort in composing original music. There was a lot of 80's and 90's shit. For a true music lover it was hellish. I fear that we will not see an event as the last few years, as I foresee that corona will still be around. But then 2022 comes and oh boy, oh girl, that will be… well, let's see how 2021 goes first… 🙂
🇬🇧 Mhairi O. – My hope for 2021 is that the acts that have been selected again have spent the year writing the perfect song for them and that next year will be the strongest year yet. My fear is that it could be held without an audience.
🇬🇧 🇹🇭 John E. – Firstly , I just want it to happen. I hope to see countries vote on the quality of the songs without geographical bias. I should like to see the public vote carry more weight than the jury vote. I loved the live orchestra but understand the technical challenges it created. My overall wish is for the contest and its fanbase to continue to be inclusive bringing so many diverse people together in a shared interest which is so much fun.
🇨🇿 Josef Š. – My biggest fear is that even though there will be Eurovision for sure (at least according to EBU), we will not be able to go if that COVID-19 pandemic is still going around. Therefore my biggest hope is that we all can go to Rotterdam and enjoy the Eurovision 2021 no matter what format it will have in the end. To meet with our friends from all over the world and to enjoy the thing we all live for. I need some fresh Eurovision blood to run in my veins! ❤
🇲🇹 Amira M. – I am scared that it might not be held like this year as a live performance but I hope Eurovision would venture on doing the performance online of each song. After all, votes can be made by use of the app.
🇬🇷 Kostas C. – Today, with the cases of the Pandemic increasing rapidly, the most important thing is that stay everyone stays healthy and safe. Seeing that till at the end of the year there will not be a solution at the case of COVID-19, my biggest fear is a second cancellation in a row. I was very disappointed with the cancellation of the Eurovision 2020. We have to live with the virus. We have to be very careful. The Eurovision Song Contest must be held, even with new rules, new format. The song contest has to adjust to the new conditions, so I hope that Eurovision 2021 will be held in any format, but overall that what matters is to keep everyone safe.
🇪🇸 Quique B. – I don't know how Rotterdam 2021 will be. I would like to have a wonderful contest with everybody reunited after two years, full of songs with that theme, but, who knows. I hope to have a conventional contest, like 2019 was. Who knows, perhaps my country win, or not. My real fear is only not to have a contest once more or even everyone singing from their own TV station, but I'm sure that can't be, that's not Eurovision, that would be a parody and many countries wouldn't participate in this joke. Who knows. Let's wait and see.
🇮🇪 John D. – I hope that we have a vaccine in place and are delivered from this terrible pandemic so the show goes on. The songs for 2020 were so memorable. Iceland, Lithuania or Bulgaria may have scored a first win. Switzerland, Russia, Norway and Italy would also have done well. I hope Ireland can learn from these entries and come up with an 8th win for 2021. I fear that it'll be some safe dated dirge and Sweden will equal our record.
🇬🇧 Michael O. – I fear the cost will be prohibitive, that COVID-19 will still rear its ugly head and audience numbers will be limited. My hopes are a country wins that isn't trying to milk every single penny out of you, which I rather think The Netherlands are currently doing and I'm very disappointed in them for that.
🇳🇴 Robert I. – My hope is of course that we're rid of the COVID-19 situation we're having now, so that the event can be held safely with a full audience in the arena. My fear is that the hotel prices in Rotterdam will be too high.
🇦🇺 Craig M. – My hopes for 2021 Eurovision are the full live show TV spectacle, with a full crowd, some amazing songs, amazing 4k TV production and the some crazy costumes. My other hope is actually getting tickets for the 2021 show and being in the audience..
My fears are that Rotterdam may never get to host the Eurovision that The Netherlands deserve, after waiting 44 years to host the show. I fear the live audience may be small or non-existent. I fear that Eurovision will be held in an empty venue. I hope for the Dutch, that they get to host an amazing show.
But if not an amazing show, then at least I hope Eurovision in 2021 goes ahead.
🇩🇰 Tina M. – My hope for Eurovision 2021 is, that the competition will be held. We need something to look forward to, something to gather around. My hope is, that if Eurovision cannot be held like usual with an audience, that they make a TV transmission with semis and a final, exclusively with televoting.
If it isn't defensible due to the Corona virus, the red carpet should be dropped, along with the social events and only focus on the stage shows and performance. I hope that everything will be normal for May next year, but it may be unlikely.
🇺🇸 Ray M. – I will focus on my hope for Eurovision 2021. I hope that the contest will be able to happen in all of its fullness: all live in Rotterdam, the concert hall filled with fans, and the city of Rotterdam overflowing with the joy that is Eurovision. If it cannot happen that way, my hope is that fans will come together in unity to support whatever decisions the EBU has to make to allow the contest move forward. We are in desperate need of unity in this world. Let Eurovision 2021 be a shining example of that unity.
🇷🇸 Miljan T. – My hopes are, first and foremost, that the contest will be held at all. If no effective vaccine is available for COVID-19 until then… I'm very afraid for the contest. But I think that in any case, there will be SOME form of Eurovision held, probably better then this year, because I expect them to have developed a module for the contest to be held under these new circumstances.
🇵🇭 Vance T. – For Eurovision 2021, well, as everyone is hoping, I'm also hoping that the contest takes place next year. Hopefully we can overcome this huge challenge that we are all facing. And hoping that in the following years the withdrawn countries would take part again.