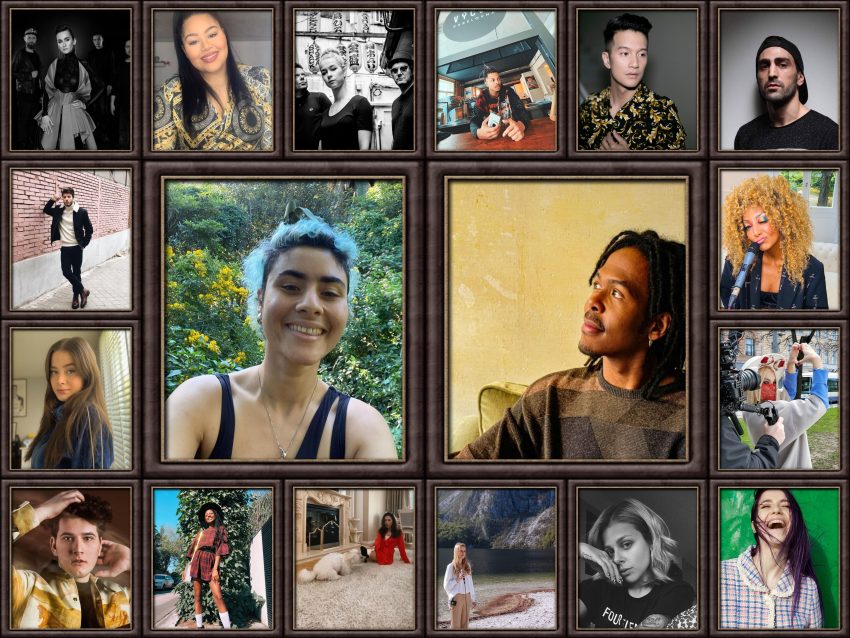 41 acts were left with broken dreams when the 2020 Eurovision Song Contest was cancelled. For many of them, things have just been postponed a year as they have been re-selected for the contest next year.
Everyone was in shock when the 2020 Eurovision Song Contest was cancelled due to Coronavirus and it pandemic disease COVID-19. For many it was months of hard work that had been wasted. For the participants, it was furthermore a big once-in-a-lifetime experience and international exposure, they missed out on.
To show confidence in their selected acts for this year and to make up for this unforeseen event, many broadcasters have confirmed that they will use the same participant for the 2021 Eurovision Song Contest. And, let's be honest, for some broadcasters, it's a decision, which at the same will save them some money.
2020 acts confirmed for Eurovision 2021
🇦🇺 Montaigne will represent Australia
🇦🇹 Vincent Bueno will represent Austria
🇦🇿 Samira Efendi will represent Azerbaijan
🇧🇪 Hooverphonic will represent Belgium
🇧🇬 Victoria will represent Bulgaria
🇨🇿 Benny Cristo will represent Czech Republic
🇬🇪 Tornike Kipiani will represent Georgia
🇬🇷 Stefania will represent Greece
🇮🇱 Eden Alene will represent Israel
🇱🇻 Samanta Tīna will represent Latvia
🇲🇹 Destiny will represent Malta
🇳🇱 Jeangu Macrooy will represent the Netherlands
🇷🇴 Roxen will represent Romania
🇸🇲 Senhit will represent San Marino
🇸🇮 Ana Soklič will represent Slovenia
🇪🇸 Blas Cantó will represent Spain
🇨🇭 Gjon's Tears will represent Switzerland
🇺🇦 Go_A will represent Ukraine
About the 2021 Eurovision Song Contest
Saturday the 16th of May, should have been the final of the 2020 Eurovision Song Contest. As that didn't take place, the Dutch hosts organised Europe Shine A Light as a way to still celebrate the acts and the songs selected. At the end of that programme, we got the announcement that Rotterdam will host the 2021 Eurovision Song Contest too.
It's still too early to say where we – and Coronavirus – are in year. The Dutch government stated a there won't be larger gatherings in the country allowed until a vaccine is found, mass produced and available for everyone. The statement about the 2021 contest in Rotterdam took that into account with the words: 'One way or another… '.
2020 tickets, if audience is allowed in the same amount, will be valid for the 2021 contest. For those who can't make it, a refund will be offered – under certain circumstances.
Dates for the 2021 Eurovision Song Contest are expected to be announced within the next few weeks.