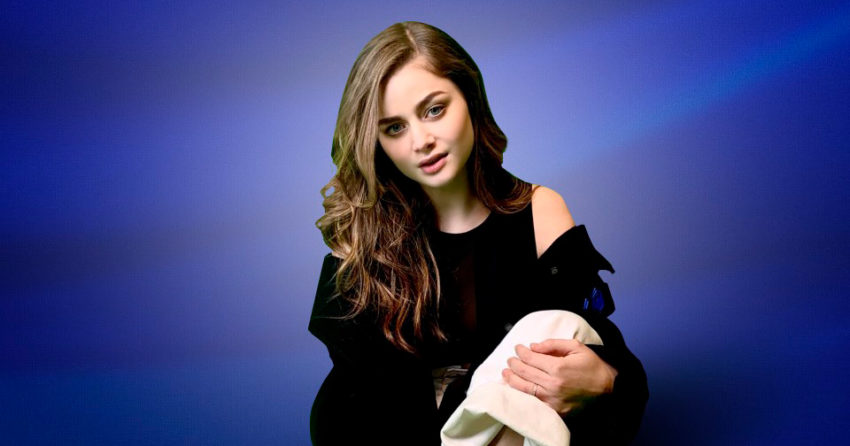 Stefania represented Greece at the 2021 Eurovision Song Contest. The first time we saw Stefania singing was in season 3 of the Voice Kids in The Netherlands. Since then, she grew to be a famous teenage singer in The Netherlands. Her song Wonder is used for a film.
Wonder was released on the 15th of March in 2019. The song is originally written by Anne Preven and Steven Price for the film Wonder Park where Stefania did the voice of June Bailey in the film. The Dutch version is translated by Joost Griffioen.
Wonder – opinions from fans
In order to find out what Eurovision fans think of this song from Stefania, we asked our Eurovision Fan Panel. It includes team members as well as fans from all over the world.
🇬🇷 Kostas C. – I like this Superg!rl a lot. And I think she has a very good and mature voice, especially for her young age. This song is not so my cup of tea, but I find some parts interesting. I think she has released much better songs, including her two Eurovision songs. Anyhow, she is a very talented person with charisma.
🇩🇰 Tina M. – I was just getting used to hearing Stefania sing in Dutch. This song is very nicely sung and shows her very fine and clean voice. A really sweet and happy pop melody which with advantage can be played loud and on repeat. However, I have not seen the movie Wonder Park yet. A song that I like.
🇨🇿 Josef S. – Stefania is a good singer and Wonder is not a bad song at all. I only have a feeling it is not a song I could listen to more times. Some of the harmonies do not sound that good to me. But on the other hand, hearing her singing in Dutch is pretty nice. So in this case my feelings are a little bit mixed. In the future I would prefer a similar style as Stefania brought to us with her two Eurovision attempts Superg!rl and Last Dance.
🇳🇱 Frank S. – Oi…. After Last Dance, I expected something completely different – not a kid's song. Maybe my mistake, but I didn't really know Stefania before the 2021 ESC at all. Wonder surprised me as it seems like a real kids song and the lyrics, I guess, are quite "fabricated" and don't really make sense to me (but I am old(er), but maybe kids really like it.) It ain't my cup of tea for sure.
🇨🇴 🇫🇮 Alvoro S. – It was an experience to listen Stefania singing in Dutch. Musically speaking, this song is closer to her 2020 song Super G!rl. It is a catchy song, especially in the chorus.
🇬🇧 Michael O. – Unfortunately Dutch isn't the most appealing of languages in songs, although it's nice to hear Stefania singing in her native language. The song isn't up too much, but Stefania does have potential as her voice is quite good, but she needs to get better management making decisions for her.
🇩🇰 Charlotte J. – I keep thinking of this as a mix of Sieneke (The Netherlands, 2010) and several songs from Gerard Joling (The Netherlands, 1988). I quite like the chorus, but the verses are too weak, in my opinion. Stefania is a good singer, and she is still very young, so there's time for her to develop, and to find her niche in the Dutch music market.
🇹🇷 Gunec G. – A different style from young Stefania. I didn't find the song very impressive but Stefania's vocals are good.
🇳🇱 🇩🇰 Wouter V. – Everything about this song is quite simple and uncompleted. Stefania really gets the most out of it with her strong vocals, but I think I'm just not the target audience for this song nor the film it was used in. Let's see how she develops over the next five to ten years, there's a lot of potential if she chooses to work hard for a career in music.
🇮🇹 🇬🇧 Maurizio V. – Not a song I'd listen to, to be honest. Fairly slow and not quite catchy enough. I loved her song at Eurovision, but this one just doesn't do it for me.
Enjoy Stefania's Wonder in the embedded video. Below the video, you can read more about her.
Stefania – a mini biography
Stefania is born on the 17th of December 2002 in Utrecht, The Netherlands. Her parents are both from Greece and that's the reason that Stefania has both a Dutch and a Greek passport.
In 2014, she did the Voice Kids in which she made it to the battles. After the Voice Kids, Stefania was part of a children's choir Kinderen voor Kinderen for two seasons. In 2016, she auditioned for Junior Songfestival (The national selection for the Junior Eurovision Song Contest). Stefania became part of the group Kisses who represented The Netherlands in Malta. Kisses came 8th in the competition.
She has also acted in films and series, and voiced characters in animation films. In 2020, she was selected to represent Greece at the Eurovision Song Contest. The contest got cancelled, but Stefania got a second chance in 2021. Her 2021 entry Last Dance reached a 10th place in final.