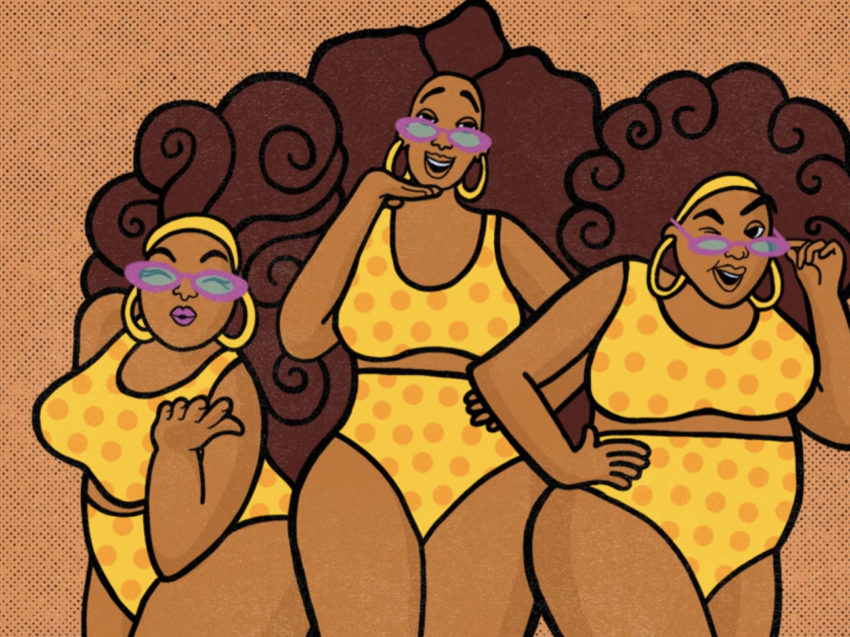 The Mamas are following up the Platinum-selling success of Eurovision Song Contest entry 'Move' and their latest single 'In The Middle' with a brand new summer smash. It's a rendition of the 60's classic 'Itsy Bitsy Teeny Weeny Yellow Polka Dot Bikini',  with a new twist.
The Mamas were the backing vocalists for John Lundvik's 2019 Swedish Eurovision entry, Too Late For Love, before winning themselves in 2020 with Move.
Now, the Mamas have released a new version of the 1960 Brian Hyland hit, Itsy Bitsy Teeny Weeny Yellow Polka Dot  Bikini.
On choosing to release this song, The Mamas say
"Even though it's a song with playful lyrics wrapped in a fun summery beat, it comes with an important message about the journey from body shaming to body positivity; a modern take on a classic tale of the perfect beauty standards and impossible societal norms that affect our confidence, image and self-worth, and how to break away from them. From "in the locker she wanted to stay", to "showing her curves, honey she came to SLAY!"" –
The Mamas have a large following on TikTok and will today start the #ItsyBitsyDance challenge on the platform wearing – yes – yellow polka dot bikinis!
You can listen to the song below
The Mamas – a brief biography
The Mamas are Ash Haynes, Loulou LaMotte & Dinah Yonas Manna.
The group won Melodifestivalen 2020, Sweden's national selection for the Eurovision Song Contest with the song Move, and would have represented Sweden, before the contest was cancelled.
In October 2020 they released their debut EP Tomorrow is waiting with the single Touch The Sky. They have also released a Christmas EP All I Want For Christmas.
Earlier this year The Mamas competed once again in Melodifestivalen with the song In The Middle where they came 3rd. The song got second most televotes after Tusse's Voices.