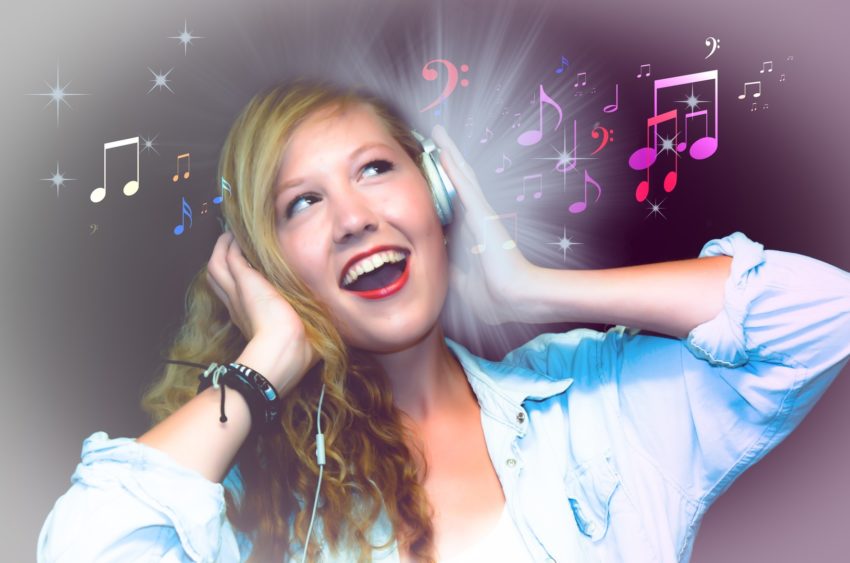 Most of us can mention a whole range of Eurovision songs we love. Among those, there is often one (or a few), we just keep returning to over and over again. That song that speaks to us more than any other, and become our favourite Eurovision entry.
'Which song is your favourite Eurovision entry, and why?'. That's the question, we asked Eurovision fans for this article. For some it's an easy while others find it a difficult to reduce maybe 15-20 songs to one all time favourite.
Last week, we asked a group of fans to mention which Eurovision song, they consider the worst. It was time to turn it around and focus on the songs fans love. Not surprisingly many fans found it hard to mention just one favourite. What did surprise us is that only one song is actually mentioned by several. Two fans both point at the Italian 1990 entry Insieme 1992 by Toto Cutogno. Among the many great songs mentioned, we do find some surprises like Ireland 1988, Estonia 2009 and Spain 2012. Songs like Waterloo (Sweden 1974) and Wild Dances (Ukraine 2004) are probably less surprising.
Below, take a look at the many different songs fans mentioned as their favourite Eurovision entry. Is your personal favourite among them?
15 fans and their favourite Eurovision entry
We asked people from our dedicated Fan Panel which Eurovision entry is their favourite one. The Fan Panel consists of fans from all over the world in various ages.
🇬🇧 Kat H. – Asking a Eurovision fan to pick their favourite song is like asking a mother to pick her favourite child! I could pick many favourite songs for many different reasons but if I had to pick only ONE it would have to be Iceland's 1999 entry All Out Of Luck by Selma.
From the men dancing in raincoats, to the Bjork-esque buns in her hair, Selma sang and danced her heart out to a song that I still listen to once a week. I maintain that Iceland would have taken home their long awaited first win if this song had entered in the subsequent 5 years!
🇨🇾 Elena T. – So hard to choose! There have been so many songs that I fell in love with, but my favourite song is My number One by Elena Paparizou! True to the Greek culture but yet modern and vibrant! It definitely deserved to win the Eurovision Song Contest!
🇩🇰 Charlotte J. – It's difficult for me to point out a single favourite Eurovision entry. I am unable to decide between three entries; Johnny Logan's two winners What's Another Year from 1980 and Hold Me Now from 1987 – and then Insieme 1992 (Italy 1990). All three songs are just perfect in my opinion. The Danish 1963 entry Dansevise would probably come in as a strong 4th, but for me, nothing beats the first three mentioned.
🇵🇹 Enio P. – My favourite Eurovision entry of all time is undoubtedly Toto Cutugno with Insieme 1992. It truly represents the spirit of Eurovision: people from different cultures and nationalities coming together and celebrating their unique characteristics through music. The song is really catchy and at that time the live orchestra gave it the extra impact! How I miss those days with the maestros and the orchestras! Whenever I hear Insieme I instantly remember my childhood and the school version we made of it in our end-of-year celebration party!
🇨🇴 🇫🇮 Alvaro S. – I am literary struggling with this one. I have so many artists I love but Salvador Sobral and Amar Pelos Dois stole my heart. He is my favourite winner from this decade and in no particular order Fairytale, Lane Moje, Hold Me Now, En Un Mundo Nuevo, Un Jour, Un Enfant, Non Ho l'età, Yo Soy Aquel, Lilla Stjärna complete my top 10 of the best Eurovision songs of all time ❤
🇬🇧 Michael O. – Fave Eurovision song, of course it's Waterloo, it will never be beaten, but equally high is Italy 1984 I Treni Di Tozeur, a masterpiece in every way, musically perfect, original, way before its time, in fact even now it's still before its time and that Diggiloo Diggiley beat it, jury's should have been arrested and charged for crimes to music.
🇨🇿 Josef Š. – I have one song that has a special place in my heart. For various reasons this song is Quédate Conmigo by Pastora Soler (Spain 2012). This song represents everything I love. Female power ballad, with perfect vocals, national language, long note, touching melody, added backing vocalists… Every time I hear this song, my heart wants to cry and it really makes me cry as this song is from year when I returned to watching Eurovision more in depth after a few "passive" years so I have also some of my personal emotions connected to this particular song. Pastora Soler stays until today also one of my favourite Spanish singers even outside of Eurovison ♥
🇬🇧 Aaron S. – Now that's a tough one! So many of my favourite songs have come from Eurovision and picking a favourite is so tough, being pretty young myself I'm going to focus on since 2000 when I was born – Occidentali's Karma by Francesco Gabbani is one of my favourites, the staging, the song, the beautiful, Italian language – I think it got robbed by not winning in 2017, but Måns Zelmerlöw and Heroes is also so good, a perfect performance and deserved winner in 2015. I can't pick between them!
🇭🇺 Vangelis M. – The Eurovision entry I felt in my veins, that is and will be my favourite one of all time could not be other than FUEGO by Eleni Foureira representing Cyprus in Lisbon 2018. I am a fan of Eleni since she started her career in Greece and I was waiting years and years for her to take part of this show. Hearing that she would representing Cyprus made me feel so proud and I think she is one of the most talented artists on earth. Fuego is a song that can cheer you up and after almost 2 and a half years there is not a day without listening to it at least 5 times.
🇲🇹 Christopher D. – It is really difficult to choose one song from the hundreds of Eurovision songs, so I will announce my top three, starting from 3rd place Sweden 2012 Loreen with Euphoria, moving on to 2nd place to Armenia 2016 Iveta with Lovewave and on to my all time favourite Estonia 2009 Urban Symphony with Randajad. It is a musical masterpiece and still gives me goosebumps every time I hear this song. The music combined with the angelic voice of Sandra Nurmsalu make the Estonian entry my all time favourite Eurovision song. Estonia 2009 douze points.
🇺🇸 Ray M. – I was introduced to Eurovision when I was young and have more recently rediscovered my love for all things Eurovision. Plus, the songs just keep getting better! I'm a sucker for a well written, emotional song. Watching Dami Im's 2016 performance of Sound Of Silence for Australia completely captivated me while Kristian Kostov's Beautiful Mess for Bulgaria in 2017 left me in tears, but Slovenia's Zala Kralj & Gašper Šantl' singing Sebi in 2019 filled my heart in a way I can't explain!
🇵🇱 🇯🇪 Pawel J. – When I've heard It's For You for the first time – I just fell in love with the song. Even after ten years from the contest in Oslo – every time when I listen to it – I'm in bits… it makes me feel very emotional – I cry and smile at the same time and gives me shivers… Niamh Kavanagh is an amazing singer and meeting her was absolutely unforgettable experience that will stay with me for my whole life…
🇬🇧 Ashleigh K. – This is difficult as I have many favourites including Greece 2001, Ukraine 2013, Russia 2003. But my most favourite would have to be Ukraine 2004, Ruslana with Wild Dances. I grew up knowing I had Ukrainian heritage but I had never seen or heard anything from Ukraine before..until I saw Ruslana perform at ESC. It was amazing to hear a song using the traditional Ukrainian instruments such as the Trembita, hearing the Ukrainian language sang for the first time and last but not least that it is just a fantastic song and a much deserved winner.
🇬🇷 Giannis A. – My favorite entry in the contest is the Italian entry from 1997, Fiumi Di Parole by Jalisse. It was the last Italian entry before their return in 2011 and was also the winning song of the Sanremo festival. The song has a wonderful pop mid tempo melody, while the singer's voice is so lyrical that it impresses you from the first note. Unfortunately, the song ranked only fourth, in an extremely difficult year. It could definitely win in any other year.
🇳🇴 Steinar M. – My all-time favourite is Ireland 1988 – Take Him Home. A rockballad with gospel/country touches sung by the band Jump the Gun. Please do me a favour and listen to it.
Why? I could write half an essay about it 🙂 I find it magical, atmospheric, and unique. A soaring, beautiful ballad, with a great, original build up. Wonderful details, e.g. the guitar and the saxophone playing. Simply wonderful and very professional. A song I never grow tried of, no matter how many times I hear it.
There is another song which I like almost as much. One of the 3 entries called Time. In this case Israel 2012.