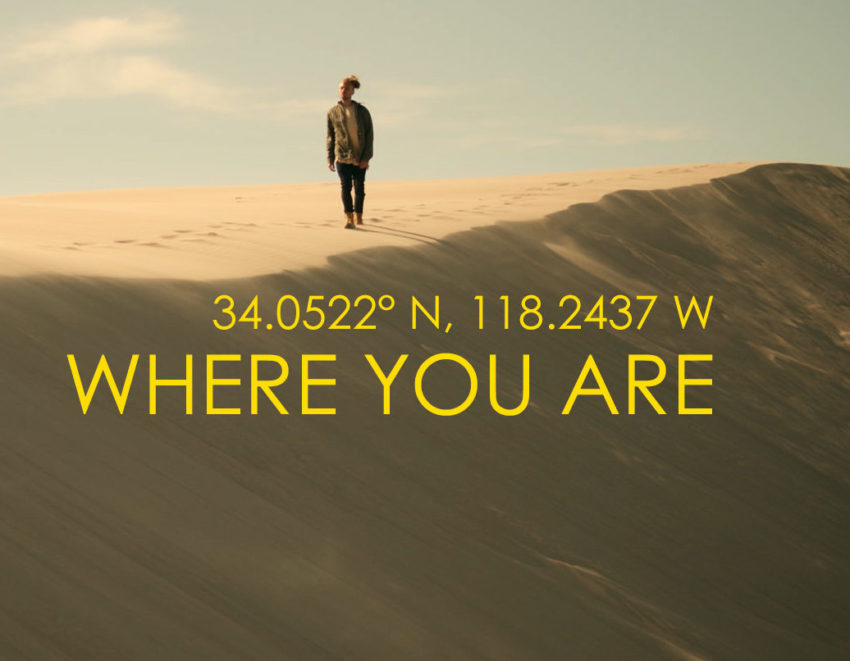 It has taken a while, but next spring, Tim Schou's debut album will finally hit the market. The former Danish Eurovision participant has today released the single 'Where You Are' which is a catchy pop song about coping with a long distance relationship.
As lead singer in the band A Friend In London, he represented Denmark at the 2011 Eurovision Song Contest. The song New Tomorrow won many hearts across Europe, and finished in a 5th place. A couple of years, and one album, later, the four friends had realised that they wanted different things from their career and the band split up.
Tim Schou has spent a lot of time travelling, but it wasn't until he returned back to Denmark, he found himself the 'home' that was needed to create his first album. From that album, the single Where You Are was released today.
It's a personal song about the situation he is in with a long-distance relationship. It's a good and really catchy song. Unlikely many other songs about being apart, this one actually brings a positive message. Instead of being too sad, focus on that you still found your loved one. No matter if you are apart that moment, you can be together in your thoughts. Tim Schou also addressed that when we asked him about the song.
The song was written on a sunny day in California, poolside with one of my favourite co-writers, Danish Viktoria Hansen. It's, like all my other songs, inspired by my own life and in this case, my love life. I remember when we had the first line "I look around the room, everyone is here except for you" I got a lump in my throat. This feeling of not having your special someone with you for important moments and occasions, but at the same time knowing that they're right there with you in your heart. That's a very special feeling and I think the song captures exactly that.

Tim Schou to EuroVisionary
Listen to Where You Are
Where You Are is available for streaming and online purchase. You can also listen to the song in the video, Gaffa Denmark has uploaded in their article about the song.
Currently, there's a conflict in Denmark between Koda and Google (YouTube) which makes a lot of music from Scandinavia plus the former Yugoslavian countries unavailable to Denmark, so we have to wait for the video to come on YouTube.
Tim Schou is very active – and closely connected to his fans – on Facebook. A couple of days ago, he pleased his followers with a picture of him and his long distance girlfriend. The lucky woman, who inspired him to this song Where You Are. He even published the cordinates together with this single: 34.0522′ N, 118.2437′ W.
Worldwide record deal
Yesterday, Tim Schou shared the great news that he landed an international record deal. Him and his Danish label Iceberg Records signed with British PIAS Records. As Tim puts himself, then he is now 'a record deal closer to the dream'.
Spring 2021, the debut album will be released.
Tim Schou's name has in recent years appeared as songwriter in national selections like Sweden and Germany. And also in the 2020 Danish final where he was one of the songwriters credited for Emil's Ville Ønske Jeg Havde Kendt Dig, which finished in third place.
To date, unfortunately none of the songs with Tim Schou involved in the songwriting team have made it to the Eurovision Song Contest. We however still have the memories from 2011 to look back on.
In the embedded video below, you can refresh your memory on A Friend In London's 2011 Eurovision entry. This is from a dress rehearsal leading up to the final:
Edit: We previously wrote that the album will be released in October. This is wrong. Tim Schou says that it will be released Spring 2021.