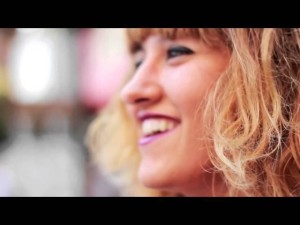 Semi Jaupaj has released a brand new dance song for summer featuring with DJ Vin Veli. The track is called Without You and it is set to rock the dance floors in Albania and Europe in summer 2014. Semi is a former finalist at the 2010 and 2011 editions of the Albanian Eurovision selection, Festivali i Këngës.
Semi Jaupaj is a popular singer both as solo and with the band Grifshat in Albania. She participated in the 2010 Festivali i Këngës with Albi Xhepa and the song, Drite. Semi returned in 2011 as part of the band Breza with Bojken Lako and the song Te zakonshem.
Semi has also participated in the popular Albanian music festivals Kënga Magjike and Top Fest. She also performed with her band Grifshat ne Rapsodi and the song Peshk Breshk at the Top Fest 10 competition in 2013.
Now Semi is back with popular Albanian DJ Vin Veli and the dance floor hit, Without You. The song is set to be a big summer hit in the Albanian and European dance clubs. An official promotional video is released and is produced by Egon Musliu and Yllion Coku.
You can see the video for Without You by Vin Veli featuring Semi Jaupajfor  below.
You may also like to read –