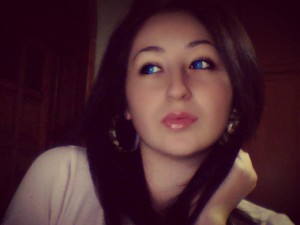 Onanta Spahiu follows up her summer 2012 hit, Touch Me, with Me mungon (I miss).  It is an entry in the Albanian music festival edition, Top Fest 10, and is set to be a big hit for her in her homeland.
Onanta Spahiu has participated in the 2009 Festivali i Këngës with Dashurise i erdhi vjeshta and also in 2010 with Ernis Cili and the song, Fam.  Onanta will no doubt try to enter Festivali i Këngës again as soon as possible as it is her dream to take to the Eurovision stage.
Onanta had a summer hit in 2012 with Touch Me.  This was a summer club dance song with a glossy video to accompany it.  The production was by Deep System from Romania.
Now Onanta returns to the music scene with her brand new song, Me mungon.  The song is a mid tempo pop song with a strong production. It suits Onanta's vocals perfectly.  She has just performed the song at the popular music contest, Top Fest 10.
You can see Onanta performing Me mungon below.
You may also like to read –