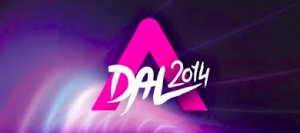 A Dal moves one step closer to finding the the successor to last year's entrant ByeAlex. The third qualifying heat is in just three days time, with six spots in the semi finals up for grabs. Let's take a closer look at the final ten contenders and try to hazard an educated guess as to just who will make it and who will be bowing out this time around.
There is a great mix of both bands and solo artists and a wide range of music genres on show, but some names are more familiar than others. Gigi Radics has experienced phenomenal chart success in a short space of time with her slick dancefloor sound and Linda Király is another female singer who is a seasoned performer and purveyor of a sassy r'n'b sound – will she go on to perhaps compete against her brother Viktor? Some of the other names have experienced fame of sorts through various TV talent shows, such as Dénes Pál and Bálint Gájer. Or will Saturday prove to be a battle of the bands, with Fool Moon, Mystery Gang, HoneyBeast and New Level Empire trying to persuade viewers and jurors to award them a place in the semis? Tune in on Saturday to find out. In the meantime, get to know the entrants a little better. Theline up presented here will not neccessarilyreflect theorder of appearance on Saturday as MTV have yet to release those details.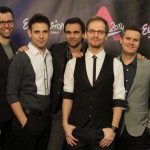 Fool Moon – It Can't Be Over  (M: Attila Galambos, Vajk Szente / T: Máté Bella, Gergő Rácz)
Fool Moon is a five piece band that hails from Szeged and was formed in 2001. The line up features Tamás Mészáros, Gábor Molnár, Gergő Rácz, Barnabás Wodala and Miklós Németh. They have developed their acapella pop style over the years and have toured the globe with their brand of music, visiting countries such as Taiwan, Japan, South Korea, China, Germany and Italy. After only a few years they won their first award in Austria at the prestigious 2005 Graz Ward Swingle A Cappella Competition. Their first album appeared in 2003, titled Csillagok (Stars) which contained their enterpretations of Hungarian hits. They are a multilingual bunch, performing in English, Italian and French, covering a variety of artists as diverse as Sting and Eric Clapton. In 2008, they released the album Acapellaland and in 2012 they released an album called GeorgeMichaelJackson5, which, you guessed it, contained their take on hits from both artists. This isn't their first brush with Eurovision – they took part in the 2008 contest as backing singers to Csézy performing the Hungarian entry Candlelight.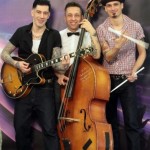 Mystery Gang – Játssz még jazzgitár (Keep on playing, jazz guitar) (M & T: Péter Egri)
Mystery Gang is a trio consisting of Péter Egri on vocals and guitar, Zoltán Paszinger on double bass and bass guitar and László Tamási on drums. They formed the band in 1998 and have since then developed their own unique style, combining elements of garage, jungle and rockabilly music. They started off by performing covers of songs by Johnny Cash and Buddy Holly amongst others but gradually began to incorporate their own material into their shows, of which there have been many. Over the years they have given more than 1600 concerts in cities such as London, New York and Paris. Their first album Hot'n Wild Rockabilly Cuts appeared in 2001, and since then, they've never looked back. The trio have gone on to release four more albums to date, the latest Megőrülök Érted (Crazy About You) released in 2012. Besides making regular music together, the band's music has also been used in the films Townies from 2004 and Pánik from 2008. Péter Egri also played a role in the comedy musical Made in Hungaria from 2009, where he played the character Brenner. This is the band's first attempt in the Hungarian preselections.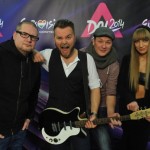 New Level Empire – The Last One (M : Zoltán Szilveszter Ujvári, Péter Krajczár, Sándor Nyújtó, Petra Mayer / T: Zoltán Szilveszter Ujvári)
New Level Empire is a relative newcomer to the Hungarian music scene and is made up of Sándor Nyújtó (DJ Newl) on drums, Zoltán Szilveszter Ujvári (Zola) on vocals and guitar, Péter Krajczár (Krash) on keyboards and Petra Mayer (Shizuka) as DJ. They formed in the summer of 2012 as the brainchild of DJ Newl and Krash with the aim of bringing something new to the electronica genre. Their performances feature lavish instrumental arrangements with guitars, keyboards and electric drums. They made their debut with the song Heartbreak, released early last year together with the vocalist Iza Széles. Singer/songwriter Zoltán joined the band a little later. The Last One is their first entry at A Dal and has already picked up considerable interest at home in Hungary, receiving airplay on many major radio stations such as Music FM and Petőfi. They're hoping this bodes well for their participation in the preselections.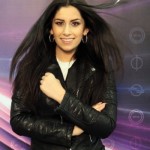 Gigi Radics– Catch Me (M: Freja Flomberg, Maria Marcus / T: Charlie Mason)
Gigi Radics, or Georgina Radics if we are to go by her birth name, was born on the 18th of August 1996 in Salgótarján. She has been active as an artist for the past two years, but put a lot of work and effort into getting where she is today. Her talents were discovered by her father at the age of six, and since then she has done what she can to get her career off the ground. She made her debut on the music scene with the single Most miért félsz (What Are You Afraid of Now?) in 2011 and later that year finally got her major breakthrough after taking part and winning the sixth season of TV talent show Megasztár, where she got to perform with artist Flo Rida, making a dream come true.
It didn't take long for the world to notice her talents, and she was invited by none other than Quincy Jones to perform at the Montreux Jazz Festival alongside the likes of Bobby McFerrin. She recorded her debut album Vadonatúj érzés (Brand New Feeling) in Los Angeles and released it in 2012, which was a sizeable commercial hit in Hungary. The album spawned three smash hits, Vadonatúj érzés – Daydream, Úgy fáj – Over You and Mire vársz (What Are You Waiting For?), all released last year. She also recorded the single A szív dala (Song of the Heart) with Kati Wolf amongst others last year, bringing her further success. This isn't her first attempt at A Dal – that came last year with Úgy fáj (Hurts So Much) finishing third.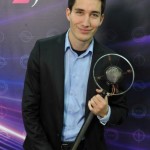 Dénes Pál– Brave New World (M : Gatti di Amalfi / T: Vera Jónás, Ákos Dobrády, Kriszta Kotsy, Dénes Pál)
Dénes Pál was born on the 19th of March 1991 in Diósgyör, but was brought up in the town of Miskolc. He shyed away from music as a child, while attending the Rónai Ferenc elementary school, where his mother teaches. He long had dreams of becoming a football player, swimmer or architect; being a professional singer was the last thing on his mind. He first began to sing while at the Fráter György school as a member of the childrens' choir when his passion for song developed. In 2008 he managed to gain admission to the Egressy Private Music School. At the same time he developed an interest in acting and musical theatre and he landed a part in the musical A padlás (The Attic). He was later admitted to the Béla Bartók Conservatory in Miskolc where he continued to study. Dénes also became involved in an amateur musical workshop, giving him the chance to apply his talent. It was in 2012 that Dénes was to be thrust into the limelight when he applied to be on the TV talent show The Voice of Hungary, which he went on to win in early 2013. His debut album Dalok a The Voice-ból (Songs from The Voice) went huge, topping the album charts. His first single release A széltől is óvsz also was a great success. This isn't Dénes' first appearance at A Dal – he took part last year together with Szilvi Agárdi performing Szíveddel láss (See With Your Heart), making the final.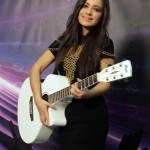 Gabi Knoll – Sweet Memories (M: Mike Previti, Steve Horner / T: Mike Previti, Steve Horner, Gabi Knoll)
Fresh faced Gabi Knoll is a young lady with bags of drive and ambition. She was born on the 16th of January 1992. She currently resides in Budapest, where she is a vocalist with the Egy Másik Zenekar band, and has been since May, 2009. They debuted with their single Jó Reggelt, Élet (Good Morning, Life!) in 2012, which introduced the band to a wider audience after being picked up by radio stations nationwide. The band with Gabi at the helm were also ready to try their luck at last year's A Dal with the song Katatón dal (Catatonic song) but were forced to withdraw, when it transpired that they were in breach of the participation rules, having performed the song prior to the 1st of September. Gabi is back for another attempt this year with her brooding ballad Sweet Memories.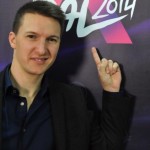 Bálint Gájer– Elmaradt pillanatok (Lost moments) (M: Áron Romhányi, Bálint Gájer / T: Tamás Orbán)
Bálint Gájer is a 32 year old singer currently residing in Budapest. He was always interested in music as a child, and claims that he didn't find music, music came looking for him. He began his musical quest back in 1990 when he enrolled at the Marcali State Music School at the faculty of percussion. He studied there for four years before forming the Marcato Percussion Ensemble, a musical project which he devoted ten years to. Bálint resumed his studies in 2001 when he gained entrance to the Dr. Gyula Lauschmann Jazz Music High School, where he spent another four years pursuing his passion. He graduated from the Ferenc Liszt Academy of Music with a teaching degree in jazz performance. Another three years would pass before he would make something of a breakthrough, when participating in The Voice of Hungary in 2012-2013 competing against fellow A Dal rival Dénes Pál, making it to the final. He currently works as a vocal coach alongside performing with Gájer Bálint Quartet. He also participated in the Budapest Summer Festival last year in a tribute concert to 60 years of James Bond. He prefers the swing, pop and latino music genres, citing artists such as Frank Sinatra, Harry Connick Jr and Michael Bublé among his favourites.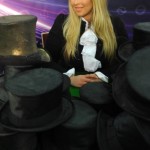 Linda Király – Everything (M: Linda Király, Támas Király / T: Shannon Sanders)
Linda Király was born in New York City in 1983, the eldest of four siblings, including her brother Viktor, also taking part in this year's A Dal. As a result of her multicultural upbringing, she was greatly influenced by artists such as Stevie Wonder and Chaka Khan. She enrolled at the BOCES Cultural Arts Center as a teenager. Due to the illness of her mother Gabriella, the family returned to Hungary in 1999. She continued with her music at the Ferenc Liszt Academy of Music, where she studied opera. At the same time she performed with a local band, gaining experience as an artist. After a few years, Linda shot to stardom when she performed the title song for the film Szerelem utolsó vérig, released in 2002. The song became a hit and she followed it up by recording and releasing the theme music to the Big Brother TV show, Clubsong, which became an instant smash hit. Her debut album #1 was released in 2003 and performed well on the Hungarian charts and spawning the singles Holla and És mégis which she scored a moderate hit with. 2003 was to be a significant year for Linda, as she landed the role of Christine in the musical Phantom of the Opera.
Her success took her to London and then to the US, where she began to work on new material. Her collaboration with acclaimed producer Rodney Jerkins resulted in the track Can't Let Go, which was a massive airplay hit in Hungary. She has since relocated to Hungary once more and has recorded and released a string of subsequent singles, working with the likes of Pras Michel (from The Fugees). The singles Untried and Runaway (Beautiful Tragedy) were both huge commercial successes. Everything is Linda's first solo attempt at A Dal, having previously taken part in 2012 with her brothers Ben and Viktor as The Királys, ending third with Untried.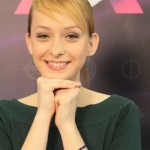 BülBüls– Minden mosoly  (Every smile) (M: Géza Demeter/ T: Géza Demeter, Gábor Bruzsa)
Noémi Takács or BüBüls as she is known by her artist name has been singing for nine years. Her voice has been compared to the song of a nightingale from where she got her stage name. She has been a member of the Érsekújvári Rockszínpad prouction team and has performed the role of Capulet in the production of Romeo and Juliet. She has made guest appearances alongside jazz trumpetist and composer Kornél Fekete-Kovács and has been performing as a soprano with the fourteen member strong acapella vocal ensemble Budapest Voices for the past three years. This will be Noémi's first outing at A Dal with Minden mosoly.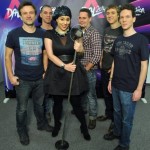 HoneyBeast- A legnagyobb hős (The biggest hero) (M & T: Zoltán Kovács)
Honeybeast is a six piece outfit that was formed in 2005 under the name Honey Bee in Szeged, with its members coming together from various other bands. The present line up features Zsófia Tarján on vocals, Zoltán Bencsik-Kovács on guitar, Árpád Tatár on guitar, Tibor Lázár on bass guitar, Tamás Kovács on drums and Zsolt Kővágó on keyboards. The band spent its first few years developing their talent winning numerous awards in the process, including the prestigious Sziget Talent Competition. They became acquainted with producer Gábor Madarász who worked on the band's first two songs. 2009 was an important year for the band, as it saw the release of their debut album Parazita and it also saw the band change their name to Honeybeast. Their major breakthrough came the following year with the recording of the song Isten Álma which received significant radio airplay and was on heavy rotation on MTV Hungary.
You might also like to read: