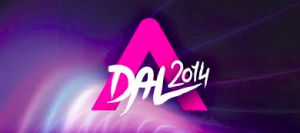 The pressure is starting to mount behind the scenes in Budapest. Four new acts are to bow out of contention this Saturday, so which three acts will the jury go for and which other three will live to fight another day with the help of the public vote? It's time to take a look at the next ten acts in A Dal 2014.
The line up this weekend is just as varied as last weekend, featuring both solo singers, novices, groups and familiar faces. Belmondo is an act to watch as they have considerable performing experience – so expect a good stage show from them. Heni Dér is another name that is used to being in the spotlight with her former group Sugarloaf, so she should have nerves under control. András Kállay-Saunders is
back for a third time in A Dal, having done very well indeed last year, coming second. Will he put up quite the same fight this Saturday? Nothing is cut and dried yet, so it's merely a case of studying the form of all the participants and tuning in on Saturday evening.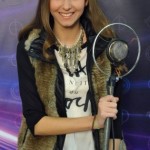 Bogi – We All  (M: G. Zoltán Tóth / T: Halász Péter Halász, G. Zoltán Tóth)
Bogi, or Boglárka Dallos-Nyers to go by her birth name, was born in Győr on the 2nd of April, 1997. She has loved to sing since early childhood and this has been her biggest love ever since. Bogi cites artists such as Adele , Rihanna, Beyonce , Jessie J , Katy Perry, Bruno Mars , Justin Timberlake and Michael Bublé among her favourites and those that have influenced her. Her talent was discovered by Tibor Bognár, manager of another Hungarian artist, Barbee. Her passion for song was nurtured and in 2011, at the age of fourteen she took part in the Europop festival, coming in second. Since 2012, she has released four singles: Mesehős (2012), Tükörkép (2013), Végzet (2013) and her entry for this year's A Dal, We All (2013). This isn't Bogi's first attempt at representing Hungary at Eurovision – she entered the national pre selections in 2013 with the song Tükörkép, but was eliminated in the first heat. Her appearance in A Dal has opened many new doors for her, with numerous invitations to work with songwriters.
2Beat or Not 2Beat – C'mon Babe (Meg akarom mondani) (I Want To Tell) (M: Tibor Stefaich/ T: József Dornai, Tibor Stefaich)
2Beat or Not 2Beat is a beat group that is made up of Tibor Stefaich (Stefi), József Dornai (Joci), Alex Rex (Rex) and Zoltán Sleisz (Ügynök). The group was founded by Tibor Stefaich and József Dornai. Tibor has worked outside of Hungary for a number of years (1998-2004) under the name Stefi and has released the songs Örökös Átutazó, Valami Úgy Zakatol and Minden Nap Ugyanott amongst others in 2010. They formed the group with the aim of bringing their colourful beat and roll style and enjoyment to listeners and perform both covers as well as their own material. This is the first time they have tried their hand at the Hungarian preselection A Dal.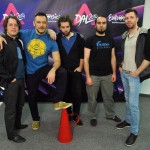 Belmondo – Miért ne higgyem? (Why SHouldn't I Believe?)(M & T: Zoltán Czutor)
Belmondo is made up of four dedicated musicians: Zoltán Czutor (vocals & guitar, László Makai (drums), Viktor Paczári (bass) and László Szabó (guitar). The foursome found each other after leaving various rock and underground bands in their native Hungary starting Belmondo in late 2005. Their aim was to create credible pop music, a goal which the band believe they've managed to achieve in a style they define as metal beat. They perform covers besides their own music, with iconic groups such as The Beatles as their firm favourites. During the course of their career, Belmondo has released numerous singles, including Lesz, volt, van, which went on to become one of the most played songs of 2006. They have released five studio albums to date: Él ilyen Alien (2006), Hogy nézel rám? (2008), Szájba rágót! (2010), Mikor (2011) and Kooperatív (2013). Their music has won them a whole array of awards, including the VIVA Comet award for Best Band in 2006 and the VIVA Comet Best Hungarian Pop / Rock Album in 2009. As if that wasn't enough, frontman Zoltan Czutor has also won the Artisjus songwriter of the year award in 2011. In other words, Belmondo have an enviable pedigree and much to offer at A Dal.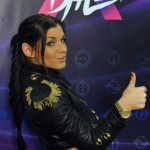 Heni Dér- Ég Veled (Goodbye) (M: Krisztián Burai, Henrietta Dér, Ernő Bodócki / T: Krisztián Burai , Norbert Szabó)
Henrietta Dér was born Čantavir, Yugoslavia on the 17th of April, 1986. She had her first taste of national exposure as a participant in the talent show Megasztár in 2003, making it to the finals and ending up in a respectable 9th place. Fast forward a few years to 2005 and Heni joined the band Sugarloaf, propelling her to stardom. As lead vocalist in Sugarloaf, their first album together was Neon in 2006, which was a huge commercial success. The hit albums kept coming, with the release of Stereo in 2008 and Instant Karma in 2011. Henrietta also featured in a road movie, capturing a year in the life of the band, which was screened in 2011. She decided to launch a solo career last year and so she and Sugarloaf parted company. As the first step in her career, the single Turn It Up was released with an accompanying music video. Heni is buzzing at the opportunities a new solo career will bring her and participation in A Dal is the next move in her plan to receive even wider recognition.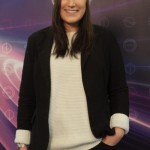 Joni – Waterfall (M & T: Johanna Tóth, Gabriella Wilson, Phil Greiss, Michael James Down, Emanule Abrahamsson, Pataki Tamás)
Joni or Johanna Tóth as her parents christened her, was born in Stockholm, Sweden on the 13th of May, to Hungarian parents. Because of her background, she has grown up in a multicultural, multilingual home, mastering both Swedish and English. She is described as a kind hearted, sympathetic girl. To kick start her career, she gained vocal experience by singing in hotels. Her main musical influences are American artists, such as Sara Bareilles and Eva Cassidy. The family moved to Hungary in order to rediscover their roots and it was here Joni buckled down and studied, learning the Hungarian language. She is currently enroled at the Musikmakarna Songwriter's Academy in Sweden and her first song, Chain You was released last November. Given her connection to Sweden, it's only natural that she should be assisted in her quest for fame and fortune by a team including fellow Swedes Emanuel Abrahamson and Gabriella Wilson. This is her first outing at A Dal, where she will perform the song Waterfall.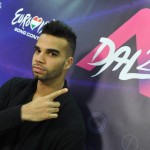 András Kállay-Saunders – Running (M: András Kállay-Saunders, Krisztián Szakos / T: András Kállay-Saunders)
Born to an American father and Hungarian mother in New York on the 28th of January, 1985, András Kállay-Saunders has a foot in both cultures. He has been raised with music since his birth, as his father Fernando Saunders toured the world with major names such as Luciano Pavarotti and Lou Reed. András' move to Hungary was purely coincidental; while visiting his ailing grandmother, he decided to try his hand at the talent show Megasztár and auditioned for the show. He took the contest by storm and finished fourth in the series, following that he was swiftly snapped up by record label Universal. Since then, he hasn't looked back. He decided to relocate to Hungary permanently. His first two singles Csak Veled and I Love You were instant smash hits. A collaboration with Swedish rapper Rebstar brought him further success, with the single Tonight peaking at number 4 on the charts. 2012 saw a change of scenery for the artist, switching to Swedish record label Today is Vintage. The same year he entered A Dal with the song I Love You finishing fifth and they following year again with My Baby which stormed to the top of charts and finished second in A Dal. András is therefore hoping that 2014 is a case of third time lucky with his entry Running.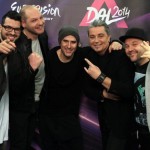 MuzikFabrik– This Is My Life (M: András Rozmann, Szilárd Sinka, László Sövegjártó / T: Ákos Hegyi, László Sövegjártó)
Muzifabrik was the brainchild of two producers, Andy Sole and C Molle back in 2006. Both have enjoyed careers as Djs, performing at the hottest clubs and events in the Hungarian capital. Their choice of music is naturally heavily influenced by their personal preferences, spanning genres such as house, soul/funk to hip hop. They were joined by a producer called Jetro, who himself has experienced a meteoric rise to fame. The chief objective of the group has been to produce quality house music, something which has made them a name on many pairs of lips in the Hungarian house music scene. They have released music on a string of labels over the past two years, and have gained support from colleagues in the industry such as Soneec, Belocca and Muzzaik. Their career is rapidly gathering momentum and has taken them off around the globe, playing gigs in places as far flung as Amsterdam to Japan. It was only last year that they felt drawn towards performing on stage and created therefore MuzikFabrik. Their song This is My Life is their first attempt at Eurovision, a collaboration between the group and Ákos Hegyi who was last seen on the X Faktor show in Hungary.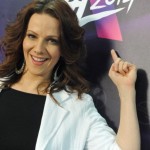 Lilla Polyák – Karcolás (Abrasion) (M: Viktor Rakonczai, Gergő Rácz / T: Zsolt Homonnay)
Lilla Polyák came into the world in Győr on the 16th of March, 1976. She moved to Budapest in 1994 to study at Madách High School. Upon graduation, she moved back to Győr where she landed a part in the musical A padlás, which she played for a year. Lilla was admitted to the Faculty of Theatre and Film in 1995, landing roles in productions such as The Wizard of Oz. History repeated itself, and in 1999 upon her graduation, another move followed, this time to Vienna to perfom at the Theater an der Wien in Mozart the musical. Besides performing in Mozart, Lilla also toured with the musicals Abba Tribute and Rockin' as well as starring in Moby Dick in Vienna. A recording career seemed like a natural move to make and she has recorded two successful albums with her husband Zsolt Homonnay; Ketten in 2009 and Ket Szív in 2011. She's no stranger to Eurovision either, after having participated in A Dal last year with the song Valami más, but was eliminated in the semi final heats.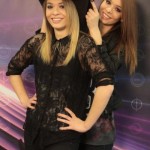 Saci Szécsi and Böbe Szécsi – Born To Fly  (M: Sarolta Szécsi, Zoltán Czutor, László "Diaz" Csöndör/ T: Sarolta Szécsi)
Saci and her twin sister Böbe were born in Budapest on the 4th of September, 1996. As twin sisters they enjoy a strong bond, but at the same time maintain that hey are two individuals with their own style, interests and likes. Despite being twin sisters, they never attended the same nurseries or schools. The pair still live in Budapest together with their parents, where they both learned to play the piano and compose music together. Saci enjoys hanging out with friends as well as participating in singing competitions, stating that boyband One Direction are her idols. Böbe on the other hand, seems to have entirely different musical tastes, referring to Lana Del Rey and Green Day as her musical inspiration. Their interest for song has led to them entering numerous contests, before deciding to audition for the talent show The Voice of Hungary in 2012. Both sisters made it to the preliminary rounds of the show and this clearly gave them a taste for more. They both hope that participation in A Dal will give them the breakthrough they've been waiting for.
Tamás Vastag – Állj meg világ (Stop, World) (M & T: Tamás Vastag , Johnny Sanchez, Erik Mjörnell, Samuel Gajicki, Primoz Poglajen)
Tamás Vastag was born into an academic family in Veszprém on the 28th of June, 1991. His father was a professor and his mother a teacher. He enjoyed a happy childhood with his brothers Csaba and Balázs. In 2010, Tamás took part in the very first series of the talent show X-Faktor in Hungary where he made quite an impact, reaching the finals and ending in fifth place. Since then, he has received countless invitations to perform both within Hungary and in neighbouring countries. He has gained considerable experience performing live, giving concerts the length and breadth of the country. Since his breakthrough in X-Faktor Tamás has released a number of songs, including 3×3, Őrizd az álmod and Soha még. He made his first appearance in A Dal last year with the number Holnaptól, coming in fourth place. He's back to give it another shot this year with his entry Állj meg világ.
You may also like to read: