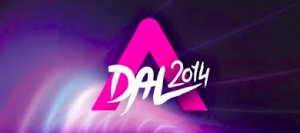 The A Dal concept seems to be finally paying dividends for Hungarian broadcaster MTV, with their best result in six years at last year's contest for ByeAlex with Kedvesem. Since its inception two years ago, Hungary have qualified for the final each time – an achievement in itself. Come take a closer look with us at the first ten candidates in A Dal 2014.
Hungary is obviously eager to repeat the success of ByeAlex's tenth place last year and to get the ball rolling with this year's edition of A Dal. With the first heat of A Dal only a few days away, you might feel the need to find out a little more about the names of the first ten hopefuls. With a mixture of some familiar and some entirely new names, there's plenty on offer. The order of appearance in the first heat on Saturday evening is yet to be determined by MTV, the biographical information presented here for each act is not listed in any particular order.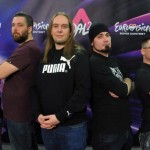 Depresszió – Csak a zene (Only The Music) (M: Ádám Hartmann, Dávid Nagy, Ferenc Halász, Zoltán Kovács, Miklós Pálffy / T: Ferenc Halász)
The rock/metal band Depresszió (Depression) was founded in late 1999. The band comprises five members, Miklós "Soda" Pálffy on vocals, samplers and keyboards, Ferenc Halász on vocals and guitar, Ádám Hartmann on guitar, Dávid Nagy on drums and Kovács Zoltán on bass. The band was started by Ferenc, Nagy and Roland Reichert who had played together for some time, with Hartmann joining in late 1999, leading to the formation of Depresszió. They were actively playing gigs already during their first year, and by 2000 had recorded their first full length album. Since formation, the band have gone on to release six albums, have made 18 music videos, 3 DVDs and have enjoyed comparable success. Over the years, they have played more than 650 gigs, as well as having been reliable crowd pleasers at numerous Hungarian music festivals, and have performed alongside major names such as Anthrax, Clawfinger, Manu Chao, Deep Purple and Mötörhead.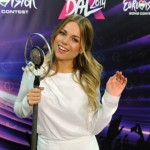 Laura Cserpes – Úgy szállj (Fly) (M: Péter Krajczár, László Mészáros / T: István Tabár)
Laura Cserpes was born on the 10th of July 1988 in Debrecen. Her big career break came by chance, when she found herself suddenly thrust into the world of acting, landing the main role in the film Véletlenül Szándékos in 2008. Her musical talents came to the fore when she was asked to perform the theme song for the film. With her career gradually gaining momentum, Laura landed another part in 2011, this time appearing in the long running Hungarian soap opera Barátok közt. That same year, Laura also decided to take her music career further by participating in the talent show Megasztár, making it to the semi finals. Once eliminated, she went into the studio to begin recording. Her first single, Let The Sunshine In appeared in 2012. The following year, Laura made her debut in A Dal, with the entry Élj pont úgy (Live Just Like That), making it through to the national final. She's back for another try this year with her song Úgy szállj and hopes to make it even further this time around.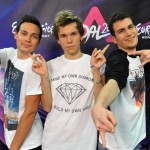 eXtensive – Help Me (M: Krisztián Héjja, Máté, Attila Dolmán / T: Krisztián Héjja)
The group eXtensive are relative newcomers to the Hungarian music scene, and was formed in 2012 by Krisztán Héjja (Kiki) on vocals and guitar and Máté Horvay (Matt) on vocals and bass. They were joined by drummer Attila Dolmán (Atee). The trio write all of their material in English, in a genre they describe themselves as fresh and vibrant, pop punk music from the new generation. Their work has already garnered considerable airplay on Hungarian radio and they have some experience at performing live, having featured as warm up act for the American band There For Tomorrow in Budapest. In May 2012 they released their first demo album In My Room. June 2013 saw the release of their first EP album, the self titled eXtensive. The song Duck is their most well known work to date, released in August last year.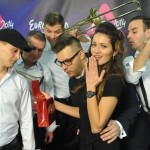 Group'N'Swing – Retikül (Handbag) (M: Áron Romhányi / T: Márton Lombos)
Group'n'Swing are a vibrant sextet consisting of the charismatic Réka Mihályi on vocals, Attila Almási on trombone and baritone saxophone, István Bakó on vocals and tenor saxophone, Csík Tibor and Krisztián Nyikes on trumpet and vocals and Ádám Lőrincz on piano and vocals. They have been performing together on the music circuit since 2006, recreating the sound from the 40's and 50's. Their musical style is best described as a heady mix of swing, shuffle and boogie woogie, and play covers of songs from artists as diverse as Frank Sinatra and Dean Martin to the more contemporary Amy Winehouse and Michael Bublé. They also write and compose their own material in Hungarian, English and Spanish, and have released two albums, Swing amíg élek in 2010 and Botrány in 2012, which won the group a Best Record prize at the Hungarian Fonogram music awards last year.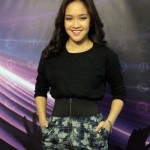 Hien – The Way I Do (M: Thanh Hien Nguyen / T: Johnny K. Palmer)
Thanh Hien Nguyen or simply Hien as she is known, was born on the 6th of March 1994 in Budapest. She has been involved in music for the past thirteen years, when studying the violin, piano and song at the Lackner Kristóf Elementary School from 2000 to 2006. Hien went on to study further at the Széchenyi István Secondary School before her fmaily relocated to Budapest. It was in 2008 that Hien had her first brush with fame, when participating in the sixth season of the talent show Megasztár where she ended up in sixth place. Following her television exposure, the Tom-Tom records label swiftly signed up the fresh talent. Hien has subsequently released three singles; Túl Szép in 2009, Játék az Egész in 2010 and Not Livin' In Yesterday in 2011, which has become her most succesfull song to date, which also attracted overseas attention. Her debut album Játék az egész was released in 2009, and enjoyed moderate commercial success. She won a VIVA award for the music video to her song Túl Szép in 2010.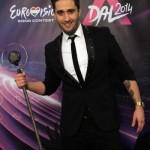 Viktor Király – Running Out of Time (M: Viktor Király, Diamond Duggal / T: Viktor Király, Tamás Király)
Viktor Király and his twin brother were born in New York on the 29th of March, 1984 where they lived for the next sixteen years. As a result of his mother's homesickness, the family relocated temporarily to Hungary in 1999 but ended up staying, settling in Budapest. He has been passionate about music since his childhood, and aged around ten, he began to learn playing the drums. He also took up playing the piano and was musically very active, forming numerous bands with his brother, sister and friends. But it was the decision to take part in the talent show Megasztár back in 2008 that really set the wheels in motion for his career. He won the whole show and hasn't looked back. His debut album, the self titled Király Viktor was released to great acclaim the following year, with the single Forgószél becoming a massive radio hit that summer. Viktor was nominated for the Best Newcomer award at the Fonogram awards in 2010. A second album, the english language Solo, followed in 2010, and he scored a number one single with the song of the same name. This is the second attempt at A Dal for Viktor; he tried two years ago together with his sister Linda and brother Tamás under the moniker The Királys, coming fourth with the entry Untried.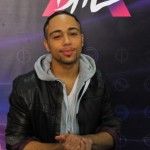 Lil C – Break Up (M: Krisztián Burai, Ernő Bodóczki, Csaba Kelemen / T: Csaba Kelemen)
Csaba Kelemen or Lil C as he is known by in the music industry was born on the 16th of March, 1991 in Nigeria. He moved together with his family at an early age to California, the United States, before the globetrotting family made HUngary their final destination when he was aged 13. He was captivated by music from a very early age, since he was three years old, and this of course influenced his studies later in life. An interest for song and dance sprang out of his passion for music and his idol, Michael Jackson. Following the move to Hungary, he decided to pursue the study of music more seriously, enrolling in art school, where he studied song and dance for three years. He lists basketball, football bowling and go-carting among his hobbies and won't say no to an offer of fried chicken, burgers or pizza, some of his favourite foods. He made his musical debut with the song, Girls, Girls, Girls aged just sixteen. Fame eluded him, but he perservered before making it through to the talent show the X Factor in 2011. By means of a number of oustanding performances, Csaba made it through to the final rounds of the contest and this clearly gave him a taste for more. As a result of his appearance on the show, he soon found himself deluged by invitations. Csaba reveals that his musical style has been influenced by artists such as Ne-Yo, Usher, Brian McKnight and of course Michael Jackson.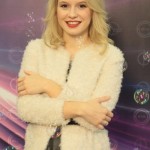 Marge – Morning Light (M: Krisztián Szakos / T: Zsuzsanna Batta "Marge")
Zsuzsanna Batta or Marge as she is known by her stage name first made her appearance on the music scene in 2010 with the release of her debut album And. Her unique visual and musical style has won her praise both in her native Hungary and overseas. The accompanying music video to her song My Way was one of the most played on MTV. Marge's versatility knows no bounds, as her interpretation of Liszt's Rapszódia featured at the Ealing Autumn Festival in London. As a result of numerous live appearances at clubs and festivals the musical chameleon has built up quite a faithful following. Her most recent album, Stronger, on which she has collaborated with two internationally renowned producers Tropiic and Yvein, was released last year and shows yet another side to the artist, taking Marge in another direction. Her new sound is branded as bassmusic and combines elements of soul and trip hop to produce a clubby vibe. Marge is set to release her third album, Under The Visible this year.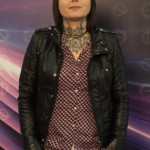 Ibolya Oláh – Egy percig sztár (Star For a Minute) (M & T: Ibolya Oláh)
Ibolya Oláh is another artist who got her major breakthrough thanks to the talent show Megasztár. Born on the 31st of January, 1978 in Nyíregyháza she has Romany heritage and was raised in an orphanage. Ibolya was briefly enrolled in a music school in the capital but never completed her studies. She did however teach herself how to play the guitar and is a self taught vocalist. Ibolya made a few unsuccesful attempts at entering talent competitions, but it was her participation in the first series of the talent show Megasztár back in 2003/2004 that was decisive for her career. She was runner up in the contest which shot her to overnight stardom. Her debut album Egy sima, egy fordított leapt to the top of the album charts, enjoying a 41 week tenure. She has since released two other albums, Édes méreg  (2005) and El merem mondani (2010) which both entered the top 5. Among her single releases, the tracks Ritmus and Baby released in 2010, reached number 4 and 8 on the charts respectively. She cites Linda Perry of Four Non Blondes, Guns N'Roses and Alanis Morissette as some of her major musical influences and is currently signed to the SonyBMG record label. This is her first outing at A Dal.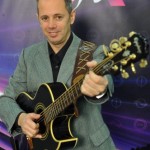 Leslie Szabó – Hogy Segíthetnék (How Could I Help) (M & T: Leslie Szabó)
Singer/songwriter Leslie Szabó, (László Szabó) was born in Budapest on the 4th of September 1968. His musical career began while attending primary school from 1979 until 1983, when he showed an interest in music and began attending music workshops. Leslie also studied the violin from 1975 until 1983, later progressing to the guitar. He also began composing and writing material during his childhood. He added another string to his bow by learning to play piano aged just fourteen. A period of seven years followed where he focused more on dance but by 1991, his passion for music was rekindled and he formed the ensemble Éj menüett. Later on that same year, he was introduced to Roy Kohánszky (from the duo Roy és Ádám), for whom he has since written many songs and performed numerous gigs with. One of his career highlights came in 2000, when none other than Sir Paul McCartney gave Leslie permission to release a Hungarian version of the 80's hit Ebony and Ivory. Leslie has subsequently released Hungarian versions of Chris Rea's Road to Hell and Wham's Last Christmas. But it was throught the talent show Megasztár in 2003/2004, rapidly becoming a favourite with the viewers and making it through to be among the final twelve contestants. His debut album Van hova, és van miért appeared in 2004. Since then he has released a string of singles, including his debut Annyi Minden followed by others such as Utazás and A zene mindig kell.
Excerpts from all the songs in the running can be heard on the official A Dal website.
You might also like to read: