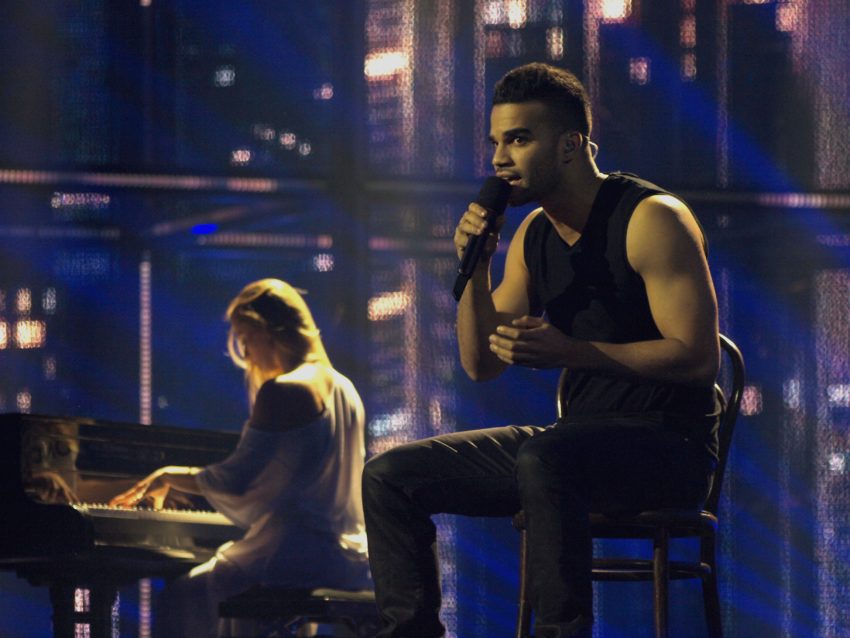 When Joci Pápai failed to reach the the final in Tel Aviv, it was the first time this decade Hungary weren't represented in the final. The country finished in top 10 three times this decade, but which of their entries these past nine years is actuallly best?
Hungary didn't participate in the 2010 Eurovision Song Contest, but they have been present every year since. In Copenhagen, Denmark András Kállay-Saunders pulled home a 5th place. It's the country's best result this decade, and their second best ever.
EuroVisionary look back at the previous Eurovision decade, and our average relative position placed Hungary 13th.
Which of the nine Hungarian entries this decade is the best one? We asked four of our writers about their thoughts, and below, we ask you to make your choice by voting in the poll.
🇩🇰 Charlotte, Denmark
2014: Andras Kallay-Saunders – Running
A strong song with a serious topic, a great performance which actually tell the stroy of the song – and a performer who sells it so we belive it, that's why Running is my favourite Hungary entry this decade. It's captivating – and it keeps me focused for all three minutes.
🇳🇱 Wouter, The Netherlands
2014: Andras Kallay-Saunders – Running
Kállay Saunders performance of this powerful balled achieves that what every Eurovision performance aims for; once he starts it's impossible to look away or focus on any other sound. From the sound of his voice to light effects, everything supports the eerie feeling the girl he sings about must have whenever her father is around. I really hope he's not singing about his own daughter though!
🏴󠁧󠁢󠁥󠁮󠁧󠁿 Ashleigh, England
2017: Joci Papai – Origo
Not only my favourite song from Hungary but one of my favourite Eurovision songs ever. Origo is a beautiful song and was beautifully performed by Joci in the grand final. To match the style of the song, the costumes worn by Joci and his female dancer were ethnic and traditional looking, and the overall performance really complimented the song.
🇬🇧 William, Northern Ireland
2014: Andras Kallay-Saunders – Running
This song has such a heavy message with it, about domestic abuse, the song is a dark and moody drum and bass song with amazing and emotional vocals. The performance was very subdues which fitted the song perfectly and their is a reason that this is one of Hungary's best results in the contest. Andras does need to get back to Eurovision.
Poll – Vote for your favourite
What is your favourite Hungarian entry this past decade? Tick your answer in the poll below: