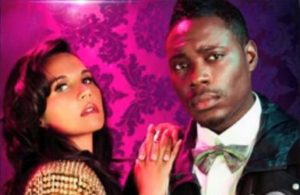 Jessy Matador brought a lot of energy and fun to the Eurovision stage in Oslo in 2010 with Allez Ola Olé, where he represented France. Now he returns with another happy and fun song called Echo. This is a duet with female singer, Lylloo.
Jessy Matador is 31 years old and was born in Zaire, now known as the Democratic Republic of Congo.  He started his career in entertainment as a dancer and toured various countries such as the USA, United Kingdom, Italy and Canada as well as his own country with a dance group.
In 2005 Jessy decided to get in to singing and became a member of the group, Magic System. Their sound was a mixture of Caribbean and African rhythms which influences Jessy's solo music now.
Jessy became a singing artist in his own right. France saw his potential and selected him to represent them at the 2010 Eurovision Song Contest in Norway. Allez Ola Olé was the song and Jessy finished in 12th place in Oslo. It is a very popular dance song and was even chosen by a tv channel in France as the theme song for their World Cup football coverage in 2010.
Now Jessy has returned with a song with French singer, Lylloo. The song Echo is in the same style as his Eurovision song with a happy and summery Caribbean sound. The song is composed by Jessy with Lyloo and Mounir Belkhir.
You can see the video clip for Echo below.
You may also like to read –