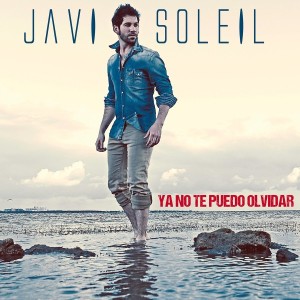 Ya No Te Puedo Olvidar, which means I Can't Forget You, is the new solo single released by former member of Spanish boyband D'Nash who represented Spain at the 2007 Eurovision Song Contest with I Love You Mi Vida. The song was released in digital stores last month and the video was just recently premiered.
Javi Soleil shot to fame as one of the members of the boy band D'Nash alongside Ony, Mikel and Basty with whom he recorded three albums (Capaz De Todo, Todo Va A Cambiar and Garabatos). The release of this solo single does not mean that the band has officially split up, but they have decided to take a break and work on their own projects.
Ya No Te Puedo Olvidar was an immediate iTunes hit and it continues topping the charts. With its solid bass line and jazzy drumbeats, this song is so catchy you can't help but sing along. The higher notes in the chorus really show Javi's unbelievably clear voice and his impressive vocal range. The lyrics has been written by Javi himself in collaboration with the producer Noel Pastor.
Now, Javi is working on the composition of new songs which, if all goes as planned, will be released next year.
Below you can watch the official video clip of Ya No Te Puedo Olvidar.
You might also like to read:
Links
iTunes link to download Javi Soleil's single Ya No Te Puedo Olvidar