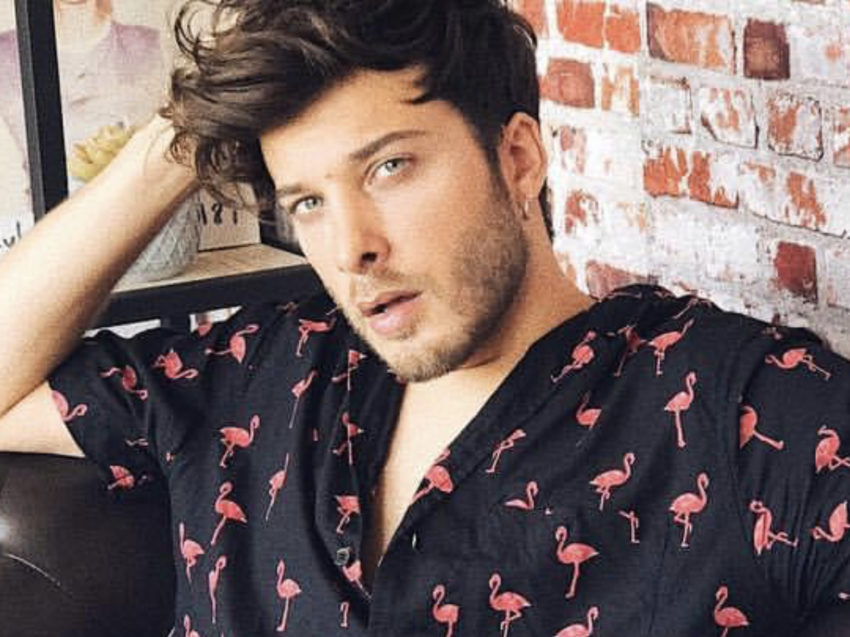 Blas Cantó represented Spain at the 2021 Eurovision Song Contest. After being a member of boy band, Auryn, he began his solo career in 2017 with the song, 'In Your Bed'.
Anders Bagge, Arne Hovda, Blair MacKichan and Hugo Solis were the four writers behind, In Your Bed, the song used to launch Blas's solo career. The song was also launched as the lead track of Blas's debut album, Complicado, on March 3, 2017.
The song is about infidelity, and is sung in English, like all of Auryn's songs. Blas was a member of that five member boy band from 2011-2017. In Your Bed reached number 57 in the Spanish charts. However, with a mixture of Spanish and English songs, the parent album, reached the top of the Spanish charts.
In Your Bed – opinions from fans
In order to find out what Eurovision fans think of this song from Blas Cantó we asked our Eurovision Fan Panel. It includes team members as well as fans from all over the world.
Alvaro S. – I actually like this song more than Voy A Quedarme. Blas and his supporting band singing In Your Bed makes me think this could be a song Maroon 5 would have recorded back in the 00s. Actually Blas' voice sounds a little bit like Adam Levine's.
Charlotte J. – First of all, thank you for choosing a song in English. It's nice to hear Blas Cantó in English. It's also nice to hear an up-tempo song by him. There's so much good going for this song, but it's like it's not complete in my opinion. The second half of the song is much stronger than the beginning. But all in all, I really like it.
Mária P. – For me it's an OK song and maybe more suitable for Eurovision than Voy a quedarme (I'm not referring to the language but to the kind of song). At least we could get out of the bottom 3. I don't like Blas' voice when he sings in falsetto, but fortunately in In Your Bed he barely does it.
Andrew G. – Oh my God. I love this. Before I clicked on the link, I was excepting the melodramatic Blas ballad. And boy did this wake me up. Vocals are top-notch as always especially the high notes. And the pop Latin kinda beat is out of the park. Gives me a Ricky Martin 2000er vibe. This would have done a lot better at this year's Eurovision.
Vica K. – This song is very different from Universo and Voy a Quedarme. It was amazing hearing Blas sing in English. He is comfortable with the language. The song is very catchy I could listen to this more often.
Amir B. – I like Blas songs. I admit that I like more other songs, but this is a great. Blas has an amazing voice and works fine in this song. I liked!
Josef S. – Oh this is something unexpected from Blas. Not only in terms of music style, but also language. This reminds me some songs from Maroon5 or Panic at the disco. Musically it is very clever as the melody is really catchy and makes you dance and Blas' voice is not as annoying as sometimes in his falsetto register may sound like. I don't mind listening to this song more often in my playlist, so thanks for reminding me about this one.
Michael O. – Quite a catchy pop song from Blas, and a good debut single. Nevertheless, I still prefer when he sings in Spanish, although it's good to see someone have such versatility.
Wouter V. – I'm sorry, but this is just not my jam. I don't like the squeaky sound of his voice, the tune nor the over-the-top video.
Enjoy Blas's In Your Bed in the embedded video. Below the video, you can read more about Blas.
Blas Cantó – a mini biography
Blas was born in Ricote, Spain on October 26, 1991. He began his career as a member of the boy band, Auryn. Auryn tried to represent Spain at Eurovision 2011 with the song, Volver.
The band had three number one albums, and a chart topping single, Puppeteer during their tenure.
After going solo, Blas released In Your Bed in 2017, after winning the 5th season of Your Face Sounds Familiar. His debut album, Complicado, reached number one in 2019.
In 2020, he should have represented Spain at Eurovision with the song, Universo. He returned in 2021 with Voy a quedarme. He placed 24th with 6 points.