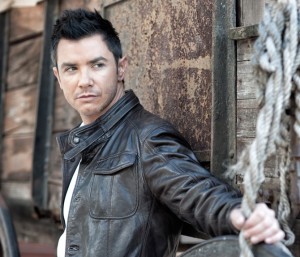 Versión Original is the title of the eleventh album from David Civera. It features a total of ten original songs, all of them composed by David himself with the collaboration of producer and songwriter Daniel Ambrojo. It is a return to basic, but with a fresh and modern sound.
Two years after his latest album which was made of covers, David Civera, the Spanish representative at the 2001 Eurovision Song Contest, returns with a new album of unreleased songs called Versión Original. He describes it as "innovative, modern and fresh" but the truth is that, with these songs, David Civera recovers the essence of his first albums, remaining loyal to his well-known style, but with the maturity and distinction of having now been twelve years in the music business.
Versión Original seems to have been created to satisfy his lifelong fans, who have been supporting him during twelve years since he shot to fame after winning the Spanish national selection for the Eurovision Song Contest, but also to engage a new audience. Maybe those who have followed him from the beginning won't see a drastic change in his music style, but he has clearly evolved and now his music has something different that will surely engage the younger people as it did in the past. Mentirosa (Liar) is probably one of the tracks that better defines this new style.
The lyrics of all the ballads have his essence, with the positive message that he has always tried to transmit with his songs, but they are more mature than his previous compositions. He has said that most of the songs have a lot of autobiographical such as Necesito De Ti (I Need You), one of the most special tracks of the album, where he talks about how he feels when he has to leave home to work being unable to see his two years old son for several days or Fue Divertido (It Was Fun) which is about how he met his wife.

The album's track list is as follows:
01.Me Ha Robado El Corazón
02.Fue Divertido
03.Mentirosa
04.Necesito De Ti
05.Estoy Por Ella
06.Pa Sentirte Vivo
07.Solo Fui Tu Capricho
08.Me Faltó El Valor
09.Qué Voy A Hacer Contigo
10.No Tiene Perdón De Dios
The first single of the album is Me Ha Robado El Corazón (She Stole My Heart) which was released last May. You can watch the official video clip below where you will also find the link to purchase the album.
You might also like to read: