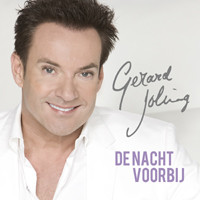 Former Dutch entrant Gerard Joling is one of the biggest names in the Dutch music industry. With an impressive nine number one singles notched up, Joling has signed up to a new record label much to the chagrin of his former label, NRGY Music.
Representing the Netherlands with the ninth placed Shangri-La at the 1988 Eurovision Song Contest was just the start of things to come for the man with the midas touch, Gerard Joling. Since then, his career has gone on from strength to strength, including falling in and out of love and of the line up with Dutch supergroup and former Dutch Eurovision entrant De Toppers.
Joling's openness and media presence have merely consolidated his position, with his popularity showing no signs of waning. As much a television as a music celebrity, he celebrated his last ninth number one single back in June last year, a duet with Jan Smit, the aptly titled platinum-selling Echte Vrienden (True Friends). Smit is not only a colleague of Joling, but also a personal friend of the artist, and so switching record labels was no big issue for Joling, eager to keep Smit company at the Vosound record label. The star confirmed the news earlier this week on his website, and also announced the release of a brand new single to herald the change and celebrate his new contract with the label.
Joling's newest single is available as of today, and is entitled De Nacht Voorbij (Beyond the Night). Written by Smit for the star, the single is meant as a taster of his new album which is due to be released shortly.
You might also like to read:
Links