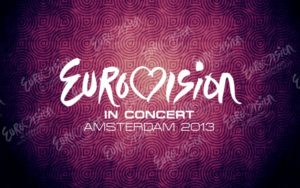 In Amsterdam they are currently preparing for the 5th edition of Eurovision In Concert, which will be held on the 13th of April. Today the first four artists to test their Eurovision Song Contest shape were announced together with the second and last host.   
Eurovision In Concert is the biggest pre-concert with usually over 20 participants performing – and this year it will be held for the 5th time. Just as last year, Melkweg, Amsterdam has been chosen as venue when it kicks off on the 13th of April.
In 2012 the concert was hosted by Dutch commentator Cornald Maas and Ruth Jacott, who represented the Netherlands at the 1993 Eurovision Song Contest with the much beloved fan favourite Vrede. As an extra bonus the 1300 fans were also entertained with that song – and this year they might just get two entries as a bonus as Marlayne were first announced as one of the hosts of the 2013 edition of Eurovision In Concert. She represented the Nertherlands in 1999 with the song One Good Reason, that came 8th at the international contest. The second host is Linda Wagenmakers who participated for the Netherlands in 2000 with the song No Goodbyes. 
As usual the participants for Eurovision In Concert are announced little by little – and today the first artists were confirmed:
You might also want to read: