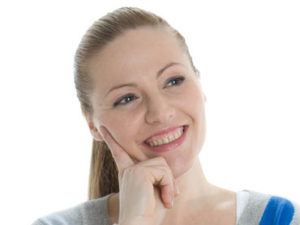 Last year San Marino drew a lot of attention to their song about the social network Facebook, but found themselves having to change the lyrics in order to compete at the Eurovision Song Contest and to be the joke of the evening for most. Added that it didn't reach the final it might be a little surprising to see Valentina back.
Today the San Marino broadcaster, SMTV, announced that it will once again be Valentina Monetta to represent them at the Eurovision Song Contest. Just like last year her song will this time also be written by Ralph Siegel. This time Mauro Balestri is taking care of the lyrics. 
When Valentina last year represented San Marino with the song The Social Network Song (Oh Oh – Uh – Oh Oh) she did manage to get people smiling, but many saw the song as a joke and had problems taking it serious. It was probably the surprise of the evening when the song weren't that far from qualifying. But it didn't, just as expected. After that it probably comes as an equally big surprise that she is now back – and once again with a Ralph Siegel song. 
When Lys Assia failed to reach the final in Switzerland with the song All In My Head, also written by Ralph Siegel, most thought that it would be a Eurovision Song Contest without Mr. Siegel, but today SMTV proved that it is hard to keep someone who loves the contest as much as he do, completely out.
The San Marino entry is this time titled Crisalide, and Chrysalis in the English version. It is expected to be quite different from the 2012 entry, which was forced to change the lyrics in order to compete as the many Facebook referrals was seen as advertising. It is not yet known when the song will be publicly available, but as usual the broadcaster will host a special programme presenting their Eurovision entry. 
Below you can see Valentina Monetta perform her 2012 Eurovision Song Contest; The Social Network Song (Oh Oh – Uh – Oh Oh). The video is recorded in 3D, which we recommend that you watch it in to enjoy it to its fullest. Should you be in doubt about how to do so, please check our 3D page for more information. Should you want to this feature can however easily be turned off for regular 2D viewing.
You might also want to read: