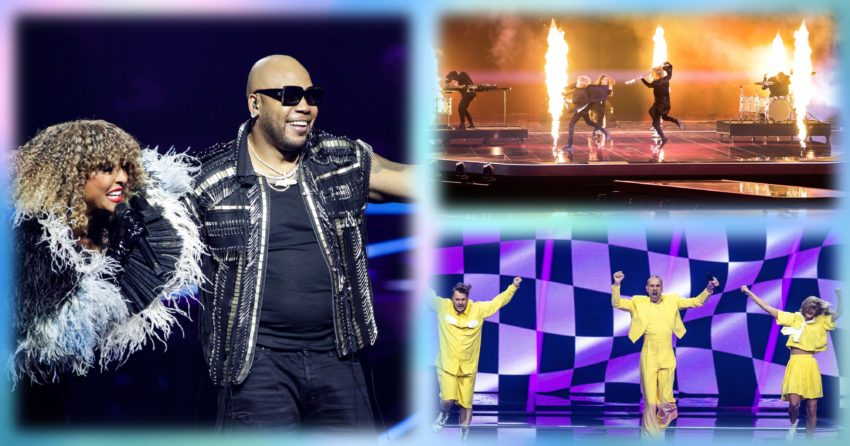 At this year's Eurovision Song Contest, two countries were tipped to receive their best place ever, but unfortunately that didn't happen. For three countries, they however pulled home the second best ever result for their country.
The first of these countries was Lithuania. Lithuania have been in the contest 21 times since 1994 and are the only Baltic country not to win. The country has placed in the Top 10 twice. Donny Montell placed 9th in 2016 with I've Been Waiting For This Night, and their best result was 6th in 2006 with We Are The Winners by LT United.
This year, The Roop were tipped to end up in the Top 5, but in the end they finished in 8th place with Discoteque, giving Lithuania it's second best placing. Therefore, We Are The Winners remains Lithuania's best placing to date for another year.
Even more likely was that San Marino would get their best placing to date. San Marino first competed in 2008 with Complice by Miodio. Their first qualification to the final came in 2014 with Maybe by Valentina Monetta, which finished in 24th place. Five years later, Serhat took the country to 19th place with Say Na Na Na.
Senhit, featuring Flo Rida was tipped to do well with Adrenalina, but by receiving 50 points, the song ended up in 22nd place, thus also giving San Marino their second best placing.
A third act also gave their country its second best placing to date. Lordi won the contest for Finland in 2006 with Hard Rock Hallelujah. Finland have had no other Top 5 entries in 54 attempts. In 1973 Marion Rung gave Finland, their best result to date with Tom, Tom, Tom when she finished sixth. Lordi toppled her to second best placing 33 years later, and now Blind Channel has equalled that second best placing, when they finished 6th with Dark Side.
In the video below, you can see a small clip from one of Blind Channel's rehearsals at the 2021 Eurovision Song Contest: