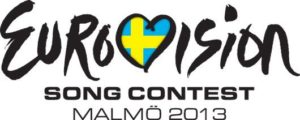 Denmark in semi-final one, Norway in semi-final two. That we already knew, but what about the remaining countries? Today the so-called allocation draw, which decides in which semi-final the various participating countries will perform, was held today.
The allocation draw this year was a little different than usual as it had already been decided that two of the neighbour countries, Denmark and Norway, should be placed in each their semi. Denmark has been put in the first semi-final while Norway can find themselves in the second one. Due to a national holiday Israel had been allocated to the second semi-final. Today the remaining countries that needs to go via the semi-finals was put in each their semi-final and it was decided if they will be performing in first or second half. The so-called big5 and host country Sweden will as usual be voting in one of the semi-finals. That part was also decided today.
Beforehand the semi-final countries had been divided onto 5 pots in order to spread the countries equally. You can read more about this in our article from yesterday. 
In order to determine in which half of the semi-finals the countries should participate a red or a green signed was pulled. Red for first half and green for second half. Just like you learn with a traffic light; red is bad and green is good. Maybe not exaxctly the signal EBU actually wants to send when trying to tell that it doesn't matter so much that the producers will decide the exact running order this year.
Participating countries in semi-final 1:
First half: Denmark, Croatia, Ukraine, The Netherlands, Austria, Slovenia, Estonia, Russia,
Second half: Lithuania, Serbia, Ireland, Belarus, Cyprus, Montenegro, Belgium, Moldova,
Participating countries in semi-final 2:
First half: Latvia, Azerbaijan, Malta, Iceland, San Marino, FYR Macedonia, Finland, Bulgaria
Second: Israel, Norway, Albania, Hungary, Switzerland, Georgia, Greece, Armenia, Romania
The already qualified countries will be voting in the following way:
First semi-final: United Kingdom, Sweden, Italy
Second semi-final: France, Germany, Spain
Today's allocation draw started with the traditional Insignia exchange. Something that was started 6 years ago when Helsinki took over the task as host city from Belgrade. Today mayor of Malmö, Kent Andersson recieved the keys from Baku, who hosted the 2012 Eurovision Song Contest.   
You might also want to read: