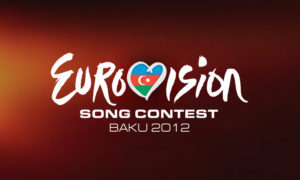 The 2012 Eurovision season will soon be history as the calendar writes 2013 in just a few hours. The past year gave us a lot of great moments, which we will store in our memory while we look forward to what the new season will bring. EuroVisionary's journalists wish you a happy new year with these, our favourite moments from 2012.

Tommy Engström, Sweden: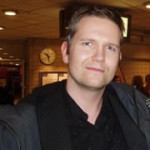 Being a swede I guess people would expect me to write that my favourite moment from 2012 came with Loreens sweet victory in Baku. Actually I've never been a big fan of Loreen, instead I had other favourites this year that I would rather see winning. But in the end I was quite glad though to see her winning ahead of the Russian ladies (my personal opinion is that a Russian win would not have done the contest any good).
Instead I would like to bring up another happy memory which happened at the OGAE Sweden annual convention that was held this autumn. The whole event was a success and what I will remember most is the excitment I felt when it was announced that Birgitta Haukdal was to take the stage and sing her song Open Your heart from 2003 – which happens to be my all-time favourite ESC-song. Aftewards I got the chance to meet her, take a photo together and she also joined us to dance on the dancefloor for a while. That was a nice moment I will treasure from the year 2012.

Virginia López, Spain: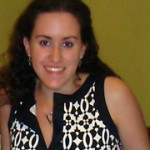 The whole 2012 season was special to me probably because I have lived it with a greater intensity than other years. If I had to pick a few of which have been the greatest moments I would say that the choice of Pastora Soler as Spanish representative was one of them. She has always been one of my favourite singers, I have all her albums (even the first one on a cassette tape) and I have usually gone to her concerts. A few weeks before she traveled to Azerbaijan I was able to attend her concert in Madrid where she premiered Quédate Conmigo and that was as spectacular as it was her performance in Baku.
I could not travel to the land of fire but I also remember how I enjoyed the two Eurovision weeks as much as if I had been there. I was helping the team of EuroVisionary from home and, incredibly, I felt like I was there following all the rehearsals live.
Kristján Sveinsson, Norway: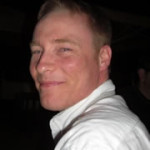 My favourite moment of 2012 is without doubt Joan's face as she was declared the winner of the Dutch Nationaal Songfestival final. She was the underdog and things didn't look good for her when the juries delivered their verdict. But then the public votes came pouring in and the expression on her face was priceless; I felt overcome with joy as I had instantly fallen in love with both her and her song. It was like the fairytale of Cinderella, despite everything she was still able to go to the ball!
Getting to go to Baku and having the privilege to work with such talented people on the Eurovisionary team was also an immense pleasure. Then there are the benefits of working hard all year, being able to mix with the stars at Euroclub, getting to do interviews, to follow their rehearsals. Meeting Joan in Baku while in my feather headdress was an experience I'll never forget, as she was so thoughtful and genuine; an artist and true star in every sense of the word.

Charlotte Jensen, Denmark: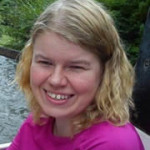 To me the biggest moment in the 2012 Eurovision season was one we at EuroVisionary created ourselves. When we invested in a 3D camcorder and started recording some interviews and rehearsals in 3D we were the first media to do so at a Eurovision Song Contest. That naturally gave us a lot of extra attention, but the best thing was to see exactly how much it gave to the experience when watching the video. That extra depth really did add a whole new feature, which we would soon miss on the regular 2D videos.
It was furthermore a joy to see how the artists reacted to 3D, for most of them it was also the first time they saw themselves on such a video. This is absolutely something we look forward to continue in the 2013 season – and though good 3D glasses are rather inexpensive, you do get even more out of 3D by watching it on a 3D TV. It is therefore great to see how this is becoming more and more common on the mid range TV's.
Ian Fowell, United Kingdom: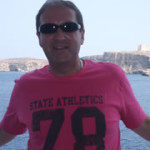 My favourite moment of 2012 was when Malta qualified for the final of the Eurovision Song Contest from the second semi-final with the song, This Is The Night. It was against many fans and journalists expectations that Kurt Calleja and the Maltese team would qualify for the final.
After a great performance we waited for the results. First came Lithuania and then came Bosnia-Herzegovina and in order Serbia, Ukraine, Sweden, FYR Macedonia, Norway and Estonia. The tension was mounting with just two places remaining. The ninth envelope would be revealed on screen. There it was.. Malta! It was a great feeling. I felt very happy for all my friends in Malta. Eurovision means so much to the small Mediterranean country.
It was a joy to see the happiness from the whole team including Kurt himself and the dancers and backing vocalists including singer, Amber Bondin, and the delegation. It meant a lot to me to be able to congratulate and celebrate with them during this great moment. 
Tuğçe Fındıkoğlu, Turkey: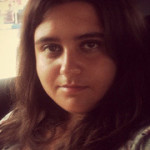 I still can remember the day Željko Joksimović announced he was going to participate at Eurovision once again. First it was difficult to believe, then I found myself texting and tweeting to spread the news and happiness. Željko Joksimović has always been my inspiration. His voice, talent, charisma, kindness… His everything highlights how a true artist should be. Not surprisingly, Nije Ljubav Stvar was my favourite 2012 entry. I've supported Željko Joksimović right from the start till the end. I absolutely loved and will never forget the message he shared with Europe through his song: "The languages may differ, but the message remains the same." We've heard Serbian, English, Spanish, Russian, Azeri, instrumental and seen sign language versions of Nije Ljubav Stvar, but there was only one message: LOVE. Love is a universal feeling. Love doesn't have a language, neither does music. Anyone who has a heart could get the message, no matter what the language is. 
John Stanton, United Kingdom: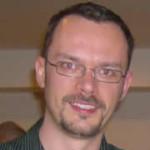 My highlight of 2012 was the entire Baku fortnight. Everyone was asking whether this city at the eastern edge of Europe would be ready, after some of the publicity beforehand. Within a day of arriving there, I knew that we'd have little to worry about. OK, so the rehearsal times slipped a little, but the Azeris looked after us and were so friendly – all eager to try out their English. Baku is a city on the rise, and I often forgot that home was 4 time zones away. The seafront was amazing at night, when the locals all went for a stroll, and there was no trouble at all. And as for the contest, it was an excellent show at the Crystal Hall. The songs were of a high quality, the right ones made the final, and a popular one won.
All in all, I was so glad to have experienced what will be a unique contest. And even though the UK didn't do that well in the Saturday night final, we Brits knew how to make our presence felt. Baku was a contest I will never forget.  

Serkan Uluçay, Turkey: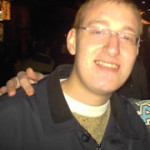 Sometimes watching the Eurovision Song Contest at home can be more exciting than watching in the Arena. At home in your sofa, with the help of extra stress, your mind would be about to blow away by the level of adrenalin in your blood: "Oh, no! Again?" Yes, that was exactly what was happening in my home during the second semifinal:
Nine envelopes were open and Turkey's name wasn't spoken… That was the time when I started to loose my faith because many of the favourites had been out of those 9 envelopes; so another disaster was about to come…Then, suddenly the crowd went wild and everyone started to chant..: "Türkiye, Türkiye!..". The last envelope was… Turkey! I don't think I will ever be able to feel the same pleassure as much as I did that night. It was my unforgettable 2012 Eurovision Song Contest memory.
Verena Teuber, Germany: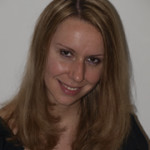 My personal highlight of the 2012 Eurovision season was to see Roman Lob coming 8th in Baku. In the first year after Lena the German expectations were high. When Roman won the German final I was skeptic. Yes, he was a nice guy with a good voice, but the song did not really convince me. I thought it was boring. Nevertheless the song grew on me and the moment I started to love it was when it was played at the end of a fanclub party in Sweden after Melodifestivalen. I suddenly became proud of our entry, but still feared it would not be memorable enough when you just hear it once. When Roman performed in Baku I held my breath because I was so excited. After the first votes I thought my fear would come true and expected a place at the bottom. After the middle of the voting everything changed and suddenly more and more points came in. With every point awarded I screamed and finally I was so happy to see Roman finishing in a very good 8th position proving that Germany can also do well without Lena. 
Hans Rostgaard Sørensen, Denmark: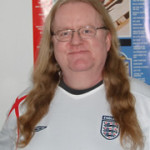 Well, my favourite moment did not come during the show, because I found it, and the songs (including my own country's) boring. You know I'm not the biggest fan.
And the winning song Loreen's Euphoria, was in my opinion the worst peace of *beep* ever to win the show. And the way it won, with a margin that wide, made any kind of suspense vanish long before the end, only adding to my overall feeling of discontent. So when I went to bed directly after the end credits, I had already started to forget the whole event.
But maybe I was a little bit too quick with my judgement.
During the summer I heard "Euphoria" several times on my car radio and that slightly changed my opinion. What made it change? well I think that some songs work better on the radio, at least when it comes to my ears. Euphoria is not a bad song at all, but It will never be my favourite, though I am now able to listen to it. Happy New Year, love and peace.
Viktoria Sölen, Sweden: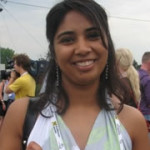 As I am a Swede I guess no one will be surprised that my favorite Eurovision moment from 2012 is when Sweden won Eurovision Song Contest. Since Charlotte Nilsson won in Jerusalem 1999 Sweden has had several though years and had to deal with one defeat after the other. Euphoria was different from everything else we sent to Eurovision before and I had high hopes that this time Europe would like our song as much as we did. But since I've learned from previous years that the Swedes doesn't have the same music taste as the rest of Europe my high hopes didn't save me from being very nervous during the final. When it was time to announce the votes my heart was pounding so hard, and even though Sweden was in the lead for long periods of time I was sure that Russia or Serbia would pass us towards the end. When I realized that we'd won and a 13 year long wait was finally over I got goose bumps all over and started to cry. I still find myself saying out loud from time to time "We won, we actually won".