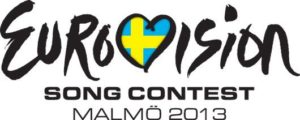 Ahead of the draw on 17 January to decide the composition of the Eurovision Song Contest semi-finals, the pots have been revealed that 30 of the semi-finalists will be drawn from
Each year the EBU places the participating countries for the semi-finals of the Eurovision Song Contest into various pots.  Their composition is based on previous voting patterns, so there is sometimes a geographic element to the countries in each pot.
As previously announced, Denmark will compete in the first semi-final on 14 May, while Norway and Israel will compete in the second on 16 May.
The full list is:
Pot 1: Albania, Croatia, FYR Macedonia, Montenegro, Serbia, Switzerland
Pot 2: Estonia, Finland, Iceland, Ireland, Latvia, Lithuania
Pot 3: Armenia, Azerbaijan, Belarus, Georgia, Russia, Ukraine
Pot 4: Bulgaria, Belgium, Cyprus, Greece, Malta, Netherlands
Pot 5: Austria, Hungary, Moldova, Romania, San Marino, Slovenia
With three countries in each pot being allocated to each semi-final, we could find the situation of Slovenia (Pot 5) being drawn in the same semi-final as three other Former Yugoslav nations (Pot 1).
The draw to determine which country participates in which semi-final takes place at 14.00 CET on 17 January.  Stay tuned to Eurovisionary for details of the draw.