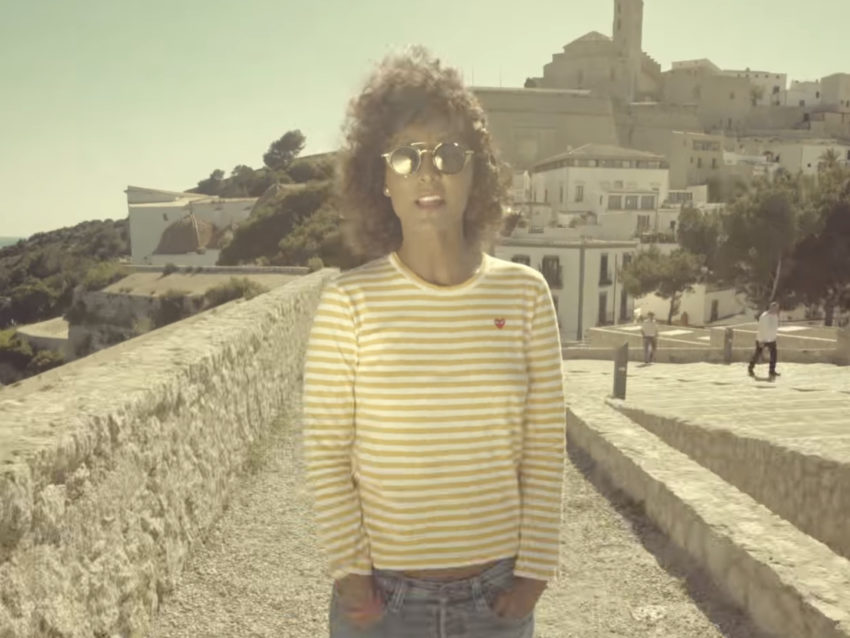 Senhit represented San Marino at the 2021 Eurovision Song Contest. She has been a professional singer since 2002, and in 2017 released the single, 'Something On Your Mind'.
Something On Your Mind was intended to be one of the song's on a 2017 album for Senhit. In the end it was featured on an EP called Hey Buddy.
In 2017, Senhit was preparing an album, and working with sometime Kylie writer, Brian Higgins, trying to choose material for a third album. She made her live debut in London around the same time. Something On Your Mind was Senhit's 6th English single, following her 2011 Eurovision appearance, but unfortunately it did not chart anywhere.
Something On Your Mind – opinions from fans
In order to find out what Eurovision fans think of this song from Senhit, we asked our Eurovision Fan Panel. It includes team members as well as fans from all over the world.
Michael O.- This was maybe released just a decade or so too late, as it would have fit in perfectly with the dance music scene of the nineties. The repetition of the title would have made it a great floor filler. I like it when Senhit performs this type of music.
Miljan T. – While I didn't like any of Senhit's ESC songs – I do like Adrenalina, but it's just wrong for her, and she sang it really… not that good – I love this track. The beat is nice, it's vocally not too challenging, nice for these summer days, and the video is just fantastic. She should stick to tunes like this.
Wouter V. – Well that's certainly something else, and a lot better than Adrenalina. I'm not at all into dance music, but I quite enjoy this one. Perhaps because it sends me right back to the 90s. The video is quite cool as well.
Martti I. – OMG I Lost 3 minutes which I will never get back. The song is pure rubbish and very corny lyrics, which might work when the audience is more or less drunk. Very good example what happens when there is no feeling involved in what you do. I only liked it, when it ended.
Maurizio V. – The song reminds me of some electro music for the middle 2010s. I don't have strong opinions on this song. Senhit's voice is enchanting, but not enough to catch my attention in this song. I could listen to it without paying to much attention, but is that what we want from it?
Amir B. – I loved the video. The techniques were so good, and matches perfectly with the song. It's a song to listen to in a moment of relax. I think that this song and relaxing are a perfect combination. Nice song.
Charlotte J. – Let's put it straight, Senhit is a good singer, and a great performer. Unfortunately, she doesn't show that in this song. I am annoyed at the music, and in particular the video clip, which makes me dizzy. This doesn't work for me, at all.
Gunec G. – This song is much better than Adrenalina or Freaky. A perfect summer vibe I love the video, the sightseeing. Senhit looks much better with this natural style.
Josef S. – I like more Senhit songs from last the few years than this one. To me, it is quite repetitive and there is not much melody in the song, which is a pity. On the other hand, the music video is really interesting from the technical point of view so at least something we may praise here.
Enjoy Senhit's Something On Your Mind in the embedded video. Below the video, you can read more about Senhit.
Senhit – a mini biography
Senhit Zadik Zadik was born in Bologna. Italy on October 1, 1979. She made her stage debut in musicals like The Lion King and Rent, but in Germany rather than her homeland.
She made her recording debut in 2005 with the Italian sung La mia città è cambiata. Her debut English album, So High was released in 2009. Later she was chosen to represent San Marino at the Eurovision Song Contest with the song Stand By in 2011, but she failed to reach the final.
She continued to relax a string of singles, and a third album, Hey Buddy before being asked to represent San Marino again at Eurovision in 2020. She would have sung, Freaky, but the contest was cancelled. In 2021, she returned for San Marino, placing 22nd with Adrenalina.