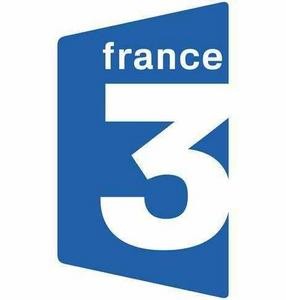 In an attempt to secure a string of douze points at Eurovision, broadcaster France 3 has decided to change its approach for selecting the French entry and as reported earlier will be holding a national final of sorts. Having already given us the names of the three acts, France 3 published yesterday the titles of the three entries on their website.
Amaury Vassili, Anggun and Amandine Bourgeois all tried and failed. In fact, France haven't enjoyed a top ten placing at the contest since the sultry performance by Patricia Kaas with her Et S'il Fallait Le Faire in Moscow back in 2009, coming eighth. The restoration of French fortunes is high on the list of priorities for broadcaster France 3, and so they have chosen to stray from their usual internal selection, instead enlisting the help of former French entrant Natasha St. Pier and the show Les Chansons d'Abord.
The last time the French entry for Eurovision was selected was in 2007, so this is a most welcome gesture from the broadcaster to open up the national selection and give fans what they want. Following a casting for potential acts, France 3 released the names of the three acts that had been shortlisted for the prestigious task on the 27th of November. Destan, Joanna and Twin Twin were the three plucky candidates.
Following the announcement by France 3 yesterday, we now also know the titles of the three entries:
Joanna – Ma Liberté (My Freedom)
Twin Twin – Moustache (Mustache)
Destan – Sans Toi (Without You)
The three acts will present and perform their entries in a special edition of the show Les Chanson's d'Abord, hosted by French Canadian favourite Natasha St. Pier. Once all three entries have been aired, they will be promoted on both France 3 and France Bleu (French radio) and the public will be able to cast their vote either by phone, SMS or by voting online from the 26th of January until the 23rd of February. Once the public vote has been collated, the results will be combined with votes from a jury. The winning act will be made known on Les Chansons d'Abord on the 2nd of March.
You might also like to read: