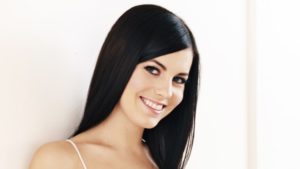 This year's Estonian entrant Birgit Õigemeel is hoping to replacate the success of her last two singles with the release of her newest single Olen Loodud Rändama. The track is produced by the same team behind her Eurovision entry Et Uus Saks Alguse and will of course be included on her latest album, due for release in December.
Estonian singing sensation Birgit Õigemeel may not have set the Eurovision scoreboard alight in Malmö with her gentle ballad Et Uus Saks Alguse, but she certainly did the country proud and in the process could notch up another major hit in her home country. A follow up single, Nii Täiuslik See released earlier this summer also saw considerable chart action and so hopes are high for her newest single, Olen Loodud Rändama.
The latest hit will no doubt garner massive airplay, as it has a similar sound and feel to Birgit's two previous hit singles. Little wonder, as it is the same team behind Olen Loodud Rändama that was behind the song sung on stage at this year's Eurovision Song Contest. Mihkel Mattisen has composed the music with Silvia Soro providing the lyrics. Both Mihkel Mattisen and Timo Vendt have been in charge of production.
Since participating in the Eurovision Song Contest in Malmö, both Birgit and Mihkel have played together a number of times throughout the summer while both have been busy working on her forthcoming album. More importantly, Birgit gave birth to a baby boy last month, but she seems to have taken the birth and combining it with her busy career all in her stride.
Her forthcoming album has been given the title Uus Aeg (New Beginning) and will appear in shops in December. It will be given both a digital and physical release and will be her first studio album since her last effort, Teineteisel Pool, released in 2009. Her brand new single Olen Loodud Rändama can be heard below. Be sure to check back with us for a review of Uus Aeg upon its release.
You might also like to read: