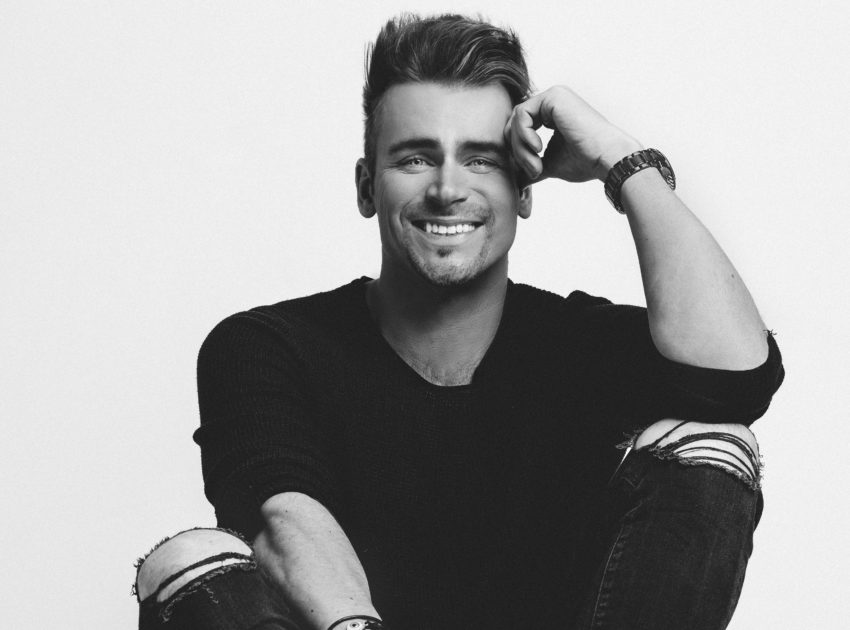 Uku Suviste represented Estonia at the 2021 Eurovision Song Contest. While he sang in English at Eurovision, the singer has released singles in Estonian too. Last year's 'Torman Tulle' is an example of one of those in his native language.
Torman Tulle was released in the autumn of 2020. As such, it would have been eligible for the Eurovision Song Contest should that have been a whish. Uku Suviste wrote the song himself together with Karl-Ander Reismann.
Life and love can be dangerous. Did Uku Suviste make a mistake running (driving) towards the one he wants? That's what the Estonian singer sings about in this song. Music wise there's quite some hints towards the 1980s, and the video too resemblance the video car games of that time.
Torman Tulle – opinions from fans
In order to find out what Eurovision fans think of this song from Uku Suviste, we asked our Eurovision Fan Panel. It includes team members as well as fans from all over the world.
🇬🇧 Steve P. – From the very 80s intro (absolutely nothing wrong with that – more please!), it's clear that Torman Tulle is going to be a bit more upbeat than Uku's Eurovision efforts. It doesn't go as upbeat as I was expecting, very much retaining the thoughtfulness of his Eurovision songs, but the 80s vibe that continues throughout the song still ensures a jollier listen. When I played the song again, I found myself trying to sing along with then help of the lyric video. That has to be a good sign, doesn't it?
🇩🇰 Charlotte J. – I grew up in the 1980s listening to the music of among others Duran Duran and A-HA. I watched 'Miami Vice' , had my hair permed, and was wearing clothes in pink and neon blue. Yes, the 1980s were my time. Torman Tulle brings me back to that time. At the 2021 Eurovision Song Contest, I voted for Poland's 80s vibes. Had Estonia sent this instead of The Lucky One, Uku and Rafal had been in close competition for my 12 points. I love this one.
🇳🇱 Vica K. – This song is different from the songs he had sent to Eurovision 2020 and 2021. This song gets my attention at the first second. I noticed he sings more comfortable in this song. Maybe it is because it is in his native language. I prefer this one over his Eurovision songs. And if he had a song like this at Eurovision, he would have made it to final.
🇦🇺 Craig M. – Torman Tulle is a song that I don't mind, but I just feel it doesn't really go anywhere. After 2 minutes, I'm looking for the skip button. It's not bad, it's just what I'd call a "vanilla" song, it's fine, but nothing special. It has a kind of "The Weekend" vibe in some parts. As for his Eurovision entry this year in Rotterdam 2021, I am in the minority here, but I LOVED the studio cut of The Lucky One – I gave it a 10 on the EuroVisionary Fan Panel videos (check those videos out by the way if you haven't already!!). But I do have to admit that live, it just didn't cut it.
🇳🇱 🇩🇰 Wouter V. – I have no clue whatever that was I just listened to, but it's so catchy I feel like I can almost sing along to it, despite it being in Estonian. Even though my one attempt at learning this beautiful language failed miserably.
🇬🇧 Michael O. – There are plenty videos on YouTube which makes one question if Uku is a good singer. However he's made some mighty fine songs and this is another perfectly good catchy number. If he collects a lot of songs like these, his star could rise even more.
🇩🇰 Tina M. – A typical 80s disco song, that I have a little hard time relating to. I think Uku's voice is weak in the song and actually disappears a bit in the song's beat. It's not a song I like, and it does not do Uku justice.
🇨🇿 Josef S. – Here let me say right at the begining how I love Estonian language, it sounds really interesting to me as a foreigner. So, that's definitely something to praise here. Uku is a good singer and performer, there's no doubt about this, but overall this song is a little bit too mediocre, nothing which stands out here. Musically it would be a no from me, but artistically and language-wise I would say yes to Torman Tulle.
🇮🇹 🇬🇧 Maurizio V. – I quite like this song! It reminds me of Blinding Lights with its 80s beat. I also appreciate Uku's voice much more – I feel he didn't showcase his vocal abilities with The Lucky One. I didn't really care for him at Eurovision, which makes me fell bad. I'm happy to have discovered this song, and I'm definitely adding it to my running playlist. Way to go, Uku!
🇩🇰 Liza P. – Uku's 2020 entry was my favourite of the 2020 songs, but I think this song is very nice too. And it's nice that it's an uptempo.Though I think his voice is better in the ballades, I like that this doesn't sound like the ESC entries. This is however not so memorable to me as the 2020 entry was after just one listen. But I could easily listen to this again. Only bad thing is the video. Damn dull to look at and not one sight of Uku. Disappointing, but it also prevented me from any distraction from the song.
🇹🇷 Gunec G. – I can say that I'm a big fan of Uku Suuviste. My personal favourite Eesti Laul song from Uku is Pretty Little Liar from 2019. I like all of his Eesti Laul songs though, and I think he was very underrated this year. This song in Estonian is a typical classy Uku style pop song and I like it, though it's not very Eurovision friendly in my opinion.
Enjoy Uku Suviste's Torman Tulle in the embedded video. Below the video, you can read more about him.
Uku Suviste – a mini biography
In 2005, Uku Suviste finished his education within Computer Systems Administrator. However, music already was a big part of his life – and after his IT studies, he went to the United States to study music at the Berklee College of Music in Boston, Massachusetts.
As a young schoolboy, Uku had taken piano lessons and attended a boy's choir. In 2004, he took part in the Uno Naissoo competition and won the special prize for his original song Never Have To. He continued writing his own music next to his studies, and in 2005, he released his first album; 'It's Christmas Time'. The same year, besides finishing his IT studies, he also took part in the Estonian competition Kaks Takti Ette where he finished third. That led to work as a music producer for other Estonian artists. One thing took the other. He released an album singing duets with Birgit Õigemeel (Estonia 2013), he took part in Russia's New Wave competition, in the Estonian edition of Your Face Sounds Familiar and also in The Voice Russia with Ani Lorak (Ukraine 2008) as his coach.
Uku Suviste has done musicals too. Among others, he played the lead role as Danny in Grease alongside Getter Jaani (Estonia 2011) in the role as Sandy.
Over the years, Uku Suviste has taken part in the Estonian national Eurovision selection Eesti Laul a total of four times, and won twice; in 2020 and 2021.
Four Eurovision attempts from Uku Suviste
2017: Uku Suviste participated in Eesti Laul with the song Supernatural. Unfortunately, he was eliminated after the semi-final.
2019: Uku Suviste participated in Eesti Laul with the song Pretty Little Liar. He finished second in the final.
2020: Uku Suviste participated in Eesti Laul with the song What Love Is. He won, but as the Eurovision Song Contest was cancelled due to the Pandemic, he didn't get to represent his country that year.
2021: Uku Suviste participated in Eesti Laul with the song The Lucky One. He was offered a direct spot in the semi-final. Once again, he won this time he did get to go to Eurovision. Unfortunately, he finished 13th in the Eurovision semi-final with only the 10 best reaching the final.