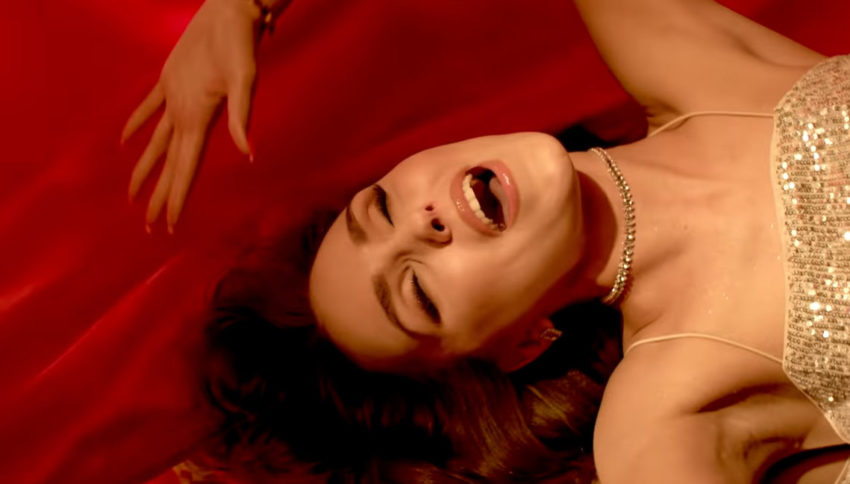 40 songs have been reduced to 20. While waiting for Estonia's Eesti Laul 2022 to continue, let's take a look at the songs still in the run to represent the country at the Eurovision Song Contest in Turin, Italy next May.
Estonia's national selection Eesti Laul was expanded for the 2022 edition; 40 songs instead of 22 and seven shows instead of three. And, the competition started already in November 2021.
We are through the first four shows, the so-called quarterfinals. In February, we'll see two semi-finals and one final. 20 songs are left in running, and question is now whether any of these have what it takes to bring a great Eurovision result for Estonia? Do they have the song that stand out, the one that can touch us and be relatable to a big part of Europe?
Here's my impression about the 20 songs that qualified for the semi-final stage.
From quarterfinal 1 of Eesti Laul 2022
| | | |
| --- | --- | --- |
| Jaagup Tuisk | Kui vaid | This song brings you to the depths of space or a wild forest. Romantic and mysterious. |
| Stig Rasta | Interstellar | I love Stig's voice. The song is just nice, not very special though. It didn't give me goosebumps. |
| Maian | Meeletu | This one is the liveliest melody so far, and it really makes me feel good. |
| Boamadu | Mitte kaukas | Oh yes, rock, thank you, this one woke me up :), but not good enough. |
| Evelin Samuel | Waterfall | Am I the only one who hears the ABBA sound in this song? Nice, but outdated for Eurovision. |
From quarterfinal 2 of Eesti Laul 2022
| | | |
| --- | --- | --- |
| Kaia-Liisa Kesler | Vaikus | I love when young and creative artists perform their own work. Vaikus is satisfactory enough for me, but I don't know what it'd do in Eurovision. |
| Helen | Vaata Minu Poole | The song's rhythm and sound really captured me. Very catchy and modern. I like it. |
| Jyrise | Plaksuta | This is it, Rap, I'm dancing, this is fun and great. The guy is cool and funny, this is another plus for me. |
| Andrei Zevakin feat. Grete Paia | Mis Nüüd Saab | I like rhythmic and catchy songs like this. I can see these two doing great on Eurovision stage. |
| Triin Niitoja & Frants Tikerpuu | Laululind | They reminded me of Elina Born and Stig Rasta, but not as good as them. |
From quarterfinal 3 of Eesti Laul 2022
| | | |
| --- | --- | --- |
| STEFAN | Hope | Stefan is trying to blow Western winds in Eurovision. Actually something we have never seen on the Eurovision stage. Could be fascinating. I like it. |
| Elina Nechayeva  | Remedy | Elina shows us her great vocals in this beautiful slow tempo song again this time without too much high notes. Nothing like La Forza, very different. |
| Merilin Mälk |  Little Girl | A catchy nice modern pop ballad from Merilin. She lives the song while singing in the video. |
| Anna Sahlene  |  Champion | 2002 Estonian representative Anna Sahlene is trying again for Eurovision. I love this motivating song. Very positive song to listen to when you feel you're not going to make it. |
| Alabama Watchdog  |  Move On | This energetic rock tune was one of the highlights of tonight. |
From quarterfinal 4 of Eesti Laul 2022
| | | |
| --- | --- | --- |
| Black Velvet  |  Sandra | When I found out that the song is about 80s pop icon Sandra I was really excited. But the song disappointed me. Not my taste. |
| Ott Lepland  |  Aovalguses | This song sounds identical to his 2012 Eurovision entry Kuula. Still touchy and strong. I like it. |
| Minimal Wind ft elisabeth tiffany  |  What To Make Of This | A very good blues tune. The girl has a good voice. But I'm not sure if it'd capture the hearts of young Eurovision fans. |
| Elysa  |  Fire | This one rises among all previous entries. Although it's another Fuego like song Elysa might bring some heat on Eurovision stage. I have a feeling that this one might win Eesti Laul 2021. |
| Púr Múdd & Shira  |  Golden Shores | I really like this rhytmic alternative sound, very catchy. Shira reminded me of Paula Seling (Romania 2010 & 2014) |
This reflection article is based on the author's own personal experience. Views expressed belongs to him or her, and are to be seen as unrelated to EuroVisionary.com.