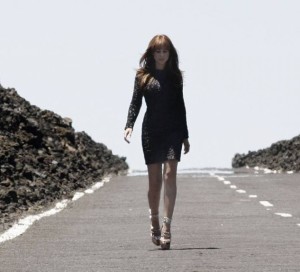 Pastora Soler has recently released her new single Te Despertaré which means I Will Wake You Up and its official video, which was shot in the Spanish island of Tenerife, has been presented today. The single is a bestseller having achieved the number one on iTunes a few hours after its release.
This is just the prelude to what will be her upcoming album entitled Conóceme which is set to be released on the 10th of September. For this tenth studio album, the Spanish artist has worked with those who were the producers of her 2012 Eurovision entry, Quédate Conmigo, among whom are Tony Sanchez-Ohlson and Thomas G:son. So far we know that the album is full of songs with stories that will thrill the listeners. It has been recorded and produced between Madrid and Stockholm and the main goal of this new work was to create a new pop sound taking a step forward in the style that has characterized her career in recent years.
Te Despertaré, the first single that comes out from her new album, is a romantic pop ballad with a positive message. Given the situation that currently exists in Spain, today there are so many people out of work and with shattered dreams who will be able to identify with the lyrics of this song where the guy is in this situation and she is the one who has to do everything possible to pull through. She sings that it is okay to feel defeated at one point in your life while you have someone who loves you. She says something like "do not worry, I am here to fight for both of us and I will wake you up when all this is over".
The official videoclip of this song has been filmed in some of the most iconic places of the beautiful Spanish island of Tenerife such as the volcanic Red Mountain and the Teide National Park and it is dominated by large spaces, nature, light and sunsets. You can watch it below.
You might also want to read: