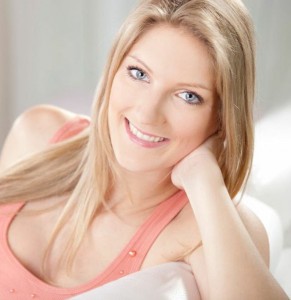 Daria Kinzer represented Croatia at the 2011 Eurovision Song Contest with Celebrate.  Now she has released a brand new album of songs all performed in the German language.  The album is called Zwischen Himmel und Erde and consists of 14 schlager tracks.
Daria Kinzer was a popular with fans as she represented Croatia at the 2011 Eurovision Song Contest in Düsseldorf. After a long selection by the broadcaster HRT she was chosen to perform Celebrate.  Daria finished 15th in the first semi-final.
Daria was born in Aschaffenburg, Germany in 1988 to a Croatian mother and German father and she grew up in Austria. She speaks the Croatian language.
Daria has chosen her first official album to be a choice of schlager songs all sung in German.  The album is described as mainly upbeat and happy songs with a 50s retro feel.  There is also a ballad on the album.
Daria has said that although she really enjoyed being in the studio and making the album, she now wants to show her fans all the songs live on stage.  She is currently planning an extensive tour to promote the album on tv shows and live performances throughout the summer of 2013.
For more information about Daria check out her official website and you can see the official video for the title track of the album, Zwischen Himmel und Erde, below.
You may also like to read –