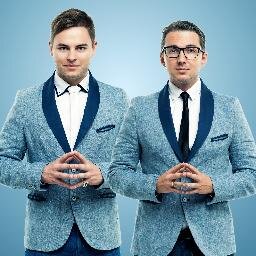 Musiqq represented Latvia at the 2011 Eurovision Song Contest with Angel In Disguise. The duo have just released a new single called Saule Šodien Auksta. A lyrics video of the song has been released and also a remix of the song is available.
Musiqq are a duo consisting of Marats Ogļezņevs and Emīls Balceris. They formed the band in 2009 and have had many hits in their homeland of Latvia. Their hits include Klimata kontrole, Abrakadabra and Dzimšanas diena.
The duo were selected to represent Latvia at the 2011 Eurovision Song Contest after winning the local national selection, Dziesma, with the song, Angel In Disguise. Musiqq normally perform R'n'B/Soul/Hip-Hop style tunes.
Musiqq now return with a new single Saule Šodien Auksta (Cold Sun Today) which is a radio friendly r'n'b pop song. The duo have presented a lyrics video for the release of the song. An official promotional video is expected soon. 
There is also a remix to accompany the release of Saule Šodien Auksta by DJ Edijs. You can listen and see the lyrics and remix videos below.
For more news about Musiqq you can visit their official Twitter page.
You may also like to read –