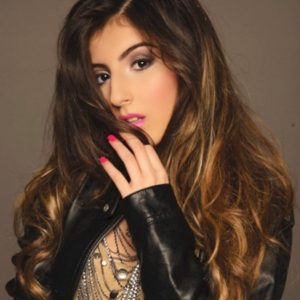 Luara Ayrapetyan has released a brand new single and video for her new dance song, Escape. The video shows another side to Luara's versatility as a performing artist as she shows off her impressive dancing skills. It also confirms how much she has progressed since representing Armenia at the 2009 Junior Eurovision Song Contest.
Luara is now on to her fifth major song release and video. Her new dance song Escape follows up Until We See The Sun which was released in March of 2014 to great acclaim. All of Luara's single releases so far have varied in styles to dance, pop and ballad.
Luara took the lively Barcelona song to second place at the 2009 Junior Eurovision Song Contest where she was representing Armenia. She has also appeared in several music festivals in Armenia, Russia, USA and other countries. She is a talented singer, musician and singer and currently based in the USA.
For her new single and video Luara concentrates on the edgy dance style with Escape. The video is directed by Mihran K and produced by DJ Therapist. The choreography is by Brinn Nicole and Mihran K. Luara is under the management of [email protected].
You can read more about Luara at her official website or her official Facebook page, Twitter and Instagram.
You can see the official video for Escape below.
You may also like to read –