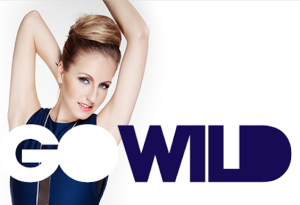 The success story for Mista is set to continue with the release of her brand new single and video. The song is called Go Wild and is composed the American producers, The Force. She will begin a Go Wild Restart tour on 28 March and also promote her own fashion website.
Mista finished in second place in the 2010 Slovakian national selection with Emotions. She then decided to relocate to Czech Republic and her career has gone from strength to strength. Mista has had many hits, not only in Slovakia and Czech Republic, but it many countries in Europe including Spain and Germany. Her hits include Rock It! (United), Never Hide, Cash Out and Feel The Breeze. Her success has also taken her to China, where she is currently in big demand for concerts and appearances.
Now Mista returns with her brand new single and video. It is called Go Wild and is written by The Force. The executive producer is Stano Simor. Stano was actually invited to be a juror in the early round of the Malta Eurovision selection this year.  Go Wild is an upbeat club song with a happy vibe. The promotional video also showcases Mista's dedication and passion for fashion. Infact, she now has her own Mista Fashion blog website about all her latest fashion ideas and thoughts about styling.
Mista will commence a her Go Wild Restart Tour from 28 March, where she will headline concerts in 18 venues around Czech Republic and Slovakia.
Mista has confirmed she has been approached by different countries to represent them at Eurovision since 2010 but right now she is very busy with her releases and tours. She hopes to take part in the Eurovision Song Contest in the near future. 
You can read more about Mista at her official website. You can see the video for Go Wild below.
You may also like to read –