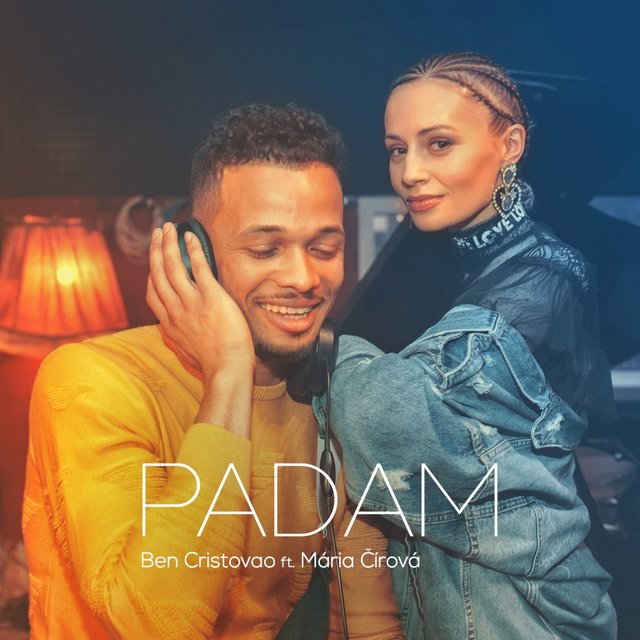 Benny Cristo represented Czech Republic at the 2021 Eurovision Song Contest. Three years ago, he scored himself a hit with the song 'Padam' where Benny is joined by a slovak Singer Mária Čírová.
The song title Padam is a familiar form of the verb Padám, which means 'I'm Falling' in English. The song was produced by duo The Glowsticks (one of its members is Osama Verse) who also produced Benny's 2020 Eurovision entry Kemama. The song was released as a single accompanying the 2018 film Backstage where Benny Cristo played one of the judges in a dance competition. A fun-fact is that few months later, Benny became a real judge in the Czech and Slovak Idol.
Padam is a typical relationship-themed song, where Benny does the verses and his Slovak colleague Mária Čírová sings the refrains. It peaked at position 24 in the Digital Top 100 chart in the Czech Republic. Currently, the official music video, including scenes from the film, has almost 30 million views on YouTube.
Padam – opinions from fans
In order to find out what Eurovision fans think of this song from Benny Cristo, we asked our Eurovision Fan Panel. It includes team members as well as fans from all over the world.
🇨🇿 Josef Š. – I love the vibe in the song, it makes you dance and the melody from the refrain is quite memorable. I also think that Benny and Mária are a good duo, their voices sound good together in one song. If one day Slovakia come back to Eurovision, I hope they'll send Mária Čírová.
🇩🇰 Charlotte J. – This is not a song for me. It's too boring for me, and the highlight for me is actually Mária Čírová. I can understand that she is Slovak, but I will encourage the Czech Republic to consider her for Eurovision. Her voice triggers something in me which makes me want to her more of her. Unfortunately, I can't say the same thing about Benny.
🇮🇹 🇬🇧 Maurizio V. – Not something that catches my attention, but it's got a nice syncopated rhythm that I find interesting. I can't seem to be more into this song: I think the lyrics are fairly boring (based on the English translation) and the melody is nothing to be surprised about. It's passable but not something I'd play at the club or even in a bar… Sorry Benny!
🇭🇺 Takko M. – I would say that Padam is a better song rather than the two songs that Benny had for the Eurovision Song Contest. It's a summer song that could easily become a summer hit next to the beach from the beach bars.
🇬🇧 Michael O. – Ben just can't do anything wrong except fail to qualify for a Eurovision final. It's always a joy to listen to one of his songs, and this another fun and entertaining number. A true star.
🇳🇱 🇩🇰 Wouter V. – This sounds like a song that could be a simple summer hit anywhere. Perhaps even without anybody understanding the lyrics, just like Boten Anna way back then. Personally though, just like much of today's music, I'm not all that keen on it. Apart from that beat, I just listen to that and ignore all the rest.
🇷🇸 Milosav T. – This is an OK song, although it doesn't catch my attention that much, and I probably won't listen to it again. The girl has a nice voice and Benny can rap, but this just isn't my cup of tea. It's basically a decent background music for a film.
🇹🇷 Gunec G. – Padam I must say that Benny has the potential to be a worldwide musician. Padam is a great tune likely to be popular in the best clubs around the world. Would it do better than 'the OMG song'? I think so (with Maria's support).
🇦🇺 Craig M. – Padam was a song released by Benny Cristo in 2018. It's a duet between himself and Slovak singer Mária Čirová. I would describe it as a soft pop kind of song, about love that makes your head spin. So romantic! Benny sings in his native Czech, and the whole song has a nice feel to it, but it's nothing unique, just a nice harmless pop song really. If I had to choose between Padam or his 2021 Eurovision entry, Omaga, I would prefer Padam. I really thought his 2020 Eurovision song, Kemama, was a good entry and to this day, Kemama is my favourite Benny Cristo song.
Enjoy Benny Cristo's Padam in the embedded video. Below the video, you can read more about him.
Benny Cristo – a mini biography
Benny Cristo, full name Ben da Silva Cristóvão, is a Czech singer, lyricist, actor, sportsman and also animal right activist. Benny's mother is Czech, while his father is from Angola. He started his career in 2009 when he was one of the finalists in Czech and Slovak Idol. He is one of the most successful Czech artists in terms of followers on social media and views on his videos on YouTube.
In 2020, Benny won Czech national final ESCZ and was supposed to represent Czech Republic at Eurovision 2020 in Rotterdam. After the contest got cancelled, Benny was reselected by the Czech broadcaster and his new entry Omaga was chosen internally. Benny performed in the second semifinal of the 2021 Eurovision Song Contest, but failed to qualify for the final. He ended up in a 15th place with 23 points, all of which he received from the jury. This marks the Czech worst result since the country made a comeback in 2015.