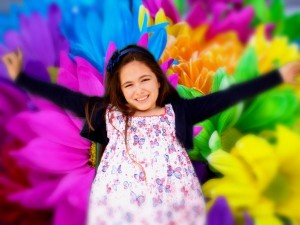 Gaia Cauchi will be representing Malta at the 2013 Junior Eurovision Song Contest with the song The Start which was presented recently at the television show Xarabank where Gaia was the special guest.
This year, Malta decided to come back to the Junior Eurovision Song Contest and, as reported earlier, Gaia Cauchi was internally selected by the Maltese broadcaster to represent the country in Kyiv, Ukraine.
The Maltese entry for the upcoming Junior Eurovision Song Contest was presented recently. The song is titled The Start and it is a soulful ballad sung in English, showing the versatility of Gaia's enchanting voice. This slow paced reflective song really outlines the ease of her vocal delivery but what make this song stand out are not only Gaia's phenomenal vocal qualities, but also the beautiful musical arrangements.
The song has been composed by Elton Zarb and Matthew Mercieca, also known as Muxu, (who were also behind Davinia's song Betrayed at last year's national final for the Eurovision Song Contest) together with Gaia and her vocal coach Gillian Attard.
In the video below you can see Gaia Cauchi performing her Junior Eurovision entry The Start on Malta's tv show Xarabank.
You might also want to read: