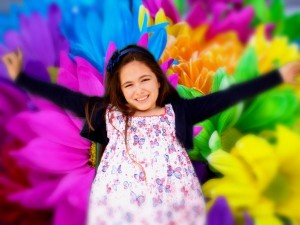 In an unexpected announcement, the Maltese broadcaster has confirmed today that Malta will be returning to the Junior Eurovision Song Contest. For the first time, the Maltese representative has been picked by an internal selection and the talented Gaia Cauchi is the lucky one.
Malta has participated at the Junior Eurovision Song Contest eight times since debuting at the first edition of the competition in 2003. After a break of two years, they are back and for this special occasion they have chosen internally as representative one of the most promising young singers from the country.
Gaia Cauchi is eleven years old and she started her musical career when she was only two although she rose to fame in 2011 after her participation at the tv programme Ti Lascia Una Canzone on RAI. She has won several singing contests such as no less than the junior version of the Italian song festival of Sanremo in 2012 and she has also recently won the International Achievement Award at the 2013 Malta Music Awards.
Malta is officially the tenth country to confirm its participation in the 2013 edition of the Junior Eurovision Song Contest alongside Albania, Armenia, Belarus, FYR Macedonia, Georgia, Russia, Sweden, the Netherlands and of course the host country Ukraine.
The song that Gaia will perform in Kyiv is not known yet but meanwhile you can listen to her strong voice in the video below of her performance at the Sanremo Junior festival.
You might also want to read: