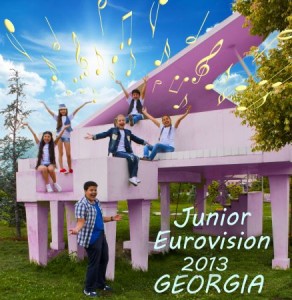 Six children have been internally chosen by the Georgian broadcaster GPB to represent Georgia in Kyiv. They have been selected among the twenty-two talented candidates aged between 10 and 15 years old from across Georgia who took part in the auditions which were held last week.
The youngest member of the group is Mariam Shavladze who is 10 years old and the oldest is Luka Gogiberidze (14) who is well known in his home country since he took part in the talent show called New Child Voice and whose biggest hobby is playing guitar.
Mariam Samushia, Tamta Diasamidze and Saba Chachua have huge experience, despite their young age, of taking part in music competitions for children and they have also participated in different television projects but this is not the case of Ana Kvantaliani who will perform for the first time in her life on a big stage in Kyiv.
It has not been decided yet how they are going to name themselves as a band or how will be their song but so far we know that their Junior Eurovision entry will be produced by Giga Kukhianidze who has been traditionally behind most of the Georgian Junior songs such as the entries that led the groups Bzikebi and Candy to victory in 2008 and 2011 respectively.
You might also want to read: