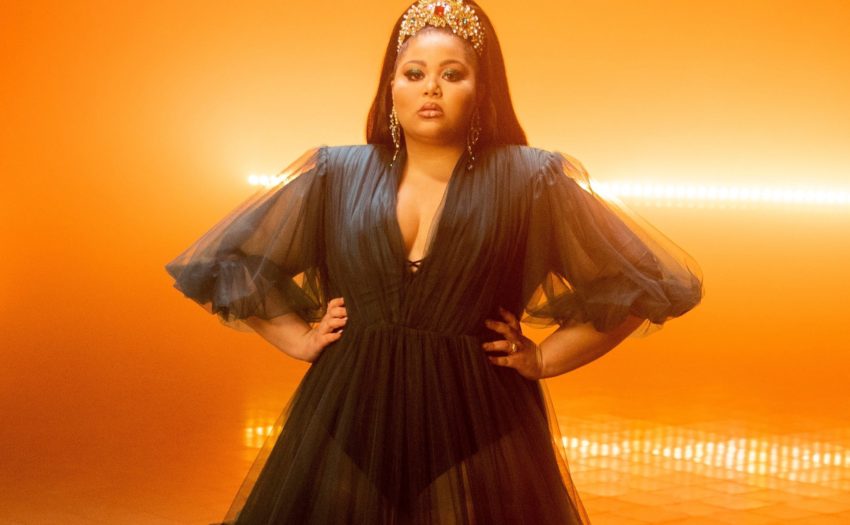 Destiny represented Malta at the 2021 Eurovision Song Contest. Before being selected as Malta´s entry, she won X-Factor in Malta. She sang 'He Lives In You' in live show 3.
The song He Lives In You is originally from The Lion King 2. Destiny performed this song on X-Factor Malta in 2020. On YouTube, she has 222.337 views and on Spotify 47.703 listeners.
He Lives In You – opinions from fans
In order to find out what Eurovision fans think of this song from Destiny, we asked our Eurovision Fan Panel. It includes team members as well as fans from all over the world.
🇨🇿 Josef S. – I simply love The Lion King, so it's no surprise that I love He Lives In You. And I also love Destiny, she has one of the best voices Eurovision brought to us in the last years. So powerful and with so much soul in it. And that's exactly why Destiny is a perfect match for this Disney musical song. This shows also that having the luck to get the right songs in shows like X-Factor is really essential. It's no surprise that Destiny won with this song as it is a true winning performance.
🇲🇹 Luke B. – This is Destiny in her element! A song that truly showcases her vocal capabilities and her presence… Would have definitely preferred something in this lane for her Eurovision participation but then again… Je me Casse was good too! Looking forward to seeing what this talented singer brings next!
🇬🇧 Michael O.-  This isn't one of my favourite songs from The Lion King, but Destiny does just fine with it. Now all she needs to do is go find songs that Aretha Franklin would have recorded, then we'll have a new Soul star.
🇮🇹 🇬🇧 Maurizio V. – This is a different side of Destiny, much more soulful, elegant and refined. Her voice is amazing, and she performs this song with passion. While listening, I felt like she was comfortable singing this song. It's not a song to dance to, but it showcases Destiny's vocal abilities and I can't be mad at that. Great performance, Destiny!
🇳🇱 Vica K. – Destiny is an amazing singer. And with this song, she just proved it again. I like her style of singing in this song. It has more feeling than what we saw with Je Me Casse. I love this version of He Lives In You!
🇩🇰 Charlotte J. – This is much better for Destiny than her 2021 Eurovision entry is. Her voice is great on songs like this. I really couldn't stand Je Me Casse, so it's good to be reminded again that it's just the song which is an off for me, and not her.
🇹🇷 Gunec G. – A very strong performance of He Lives In You which is ahead of her age. This girl is an extraordinary talent. I think she's too big for Europe.
🇲🇹 Christopher D. – Pity this is not an original song and Destiny could not sing it at Eurovision. The staging was amazing, almost better than the staging for Je Me Casse. As regards to performance, Destiny always delivers, so I cannot compare because she did a great job both in this song and at Eurovision. She deserved a better televoting result last May for sure.
🇳🇱 🇩🇰 Wouter V. – Give Destiny a great song, and she'll apparently perform it in power-gospel style. It doesn't turn it into a bad version or anything, and for most of the song Destiny delivers it very good, but I don't feel it does proper justice to the original. And then there are some parts of the song where her vocals can't quite follow along, but I'll forgive her for that if she proves that she can sing different styles too.
🇺🇸 🇬🇧 Mhairi O. – There's nothing that Destiny can't do. This was the perfect song for her to sing on X factor and then win with it. It definitely suits her voice very well.
Enjoy Destiny's He Lives in You in the embedded video. Below the video, you can read more about her.
Destiny – a mini biography
When she was nine years old Destiny started singing. In 2014, she participated in several competitions like San Remo Junior. She went on to win Sam Remo Junior that year. In 2015, she won Junior Eurovision for Malta with her song Not My Soul. Two years after winning she went to Britain's Got Talent. She made it to the semi-finals in 2017.
In 2019, she was one of the background singers for Maltese Michaela at the Eurovision Song Contest. One year later Destiny won X-Factor Malta, that became her ticket to the Eurovision stage in 2020. Unfortunately the contest was cancelled, but luckily, in 2021, she got selected again. Her and her song Je Me Casse became and early favourite to win, but in the end she reached 7th place.